Advocates for voters rights concerned about Georgia's upcoming 'purge' of voter rolls
ATLANTA - The names of hundreds of thousands of Georgians could be removed from voter rolls. The Georgia Secretary of State plans to cancel the registrations of 191,473 inactive voters. He says the current list is outdated. Voting right advocates call the cancelations a purge that will disproportionately hurt lower-income voters of color.
Secretary of State Brad Raffensperger says he'll cancel those registrations if people don't respond within 30 days of receiving those notifications. Federal and state law require Georgia to maintain accurate registration records. Raffensperger's office declined to speak on camera, but a spokesperson on the phone told OX 5 Georgia voter registrations lists are outdated.
"Our office takes every proactive approach to ensure accuracy of voter lists," he said.
Kendra Cotton, CEO of voting rights group New Georgia Project Action Fund, acknowledges voter rolls must be correct. She worries, however, the cancelations could disenfranchise legitimate, registered voters.
"Yes, these rolls do need to be cleaned," Cotton said. "What we know is mistakes happen. Are there individuals who should rightfully be on the rolls included in this purge list?"
"Our question is has the Secretary of State done his due diligence to ensure that voters who legally eligible to be on the rolls are not going to be harmed by this action?" Cotton asked.
The Secretary of State's office says it'll only remove voters who've been inactive for at least two general elections, people who haven't voted for eight years.
"When you have a right in this country, you don't lose it. They don't expire just because you haven't taken advantage of that right," Cotton said.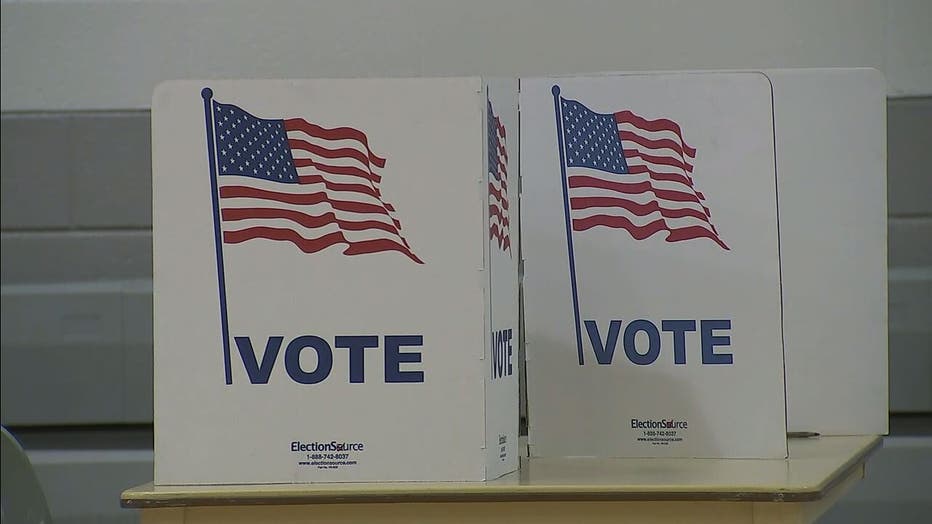 "Voters should not lose their freedom to vote simply for not voting in elections," said Xakota Espinoza, spokesperson for Fair Fight.
Esponiza says lower-income Georgians, many of whom are people of color, may have moved or lost their homes. They may not get those notices.
"African-American voters, Latino voters, Asian and Pacific-Island voters are disproportionately represented among voters being purged," Espinoza said.
Many people move thinking their voting information will automatically update. "Many voters will arrive to the polls only to discover they're no longer registered," Espinoza said.
"They have to re-up to say, 'I still want to take advantage of being a voting citizen in Georgia.' that's wrong," Cotton said.
Advocates say they're reaching to voters to make sure they know of these changes.
You can check your voting status at mvp.sos.ga.gov