Tornadoes terrorize Indiana Sunday as severe storms knock out power to over 700K from Ohio Valley to South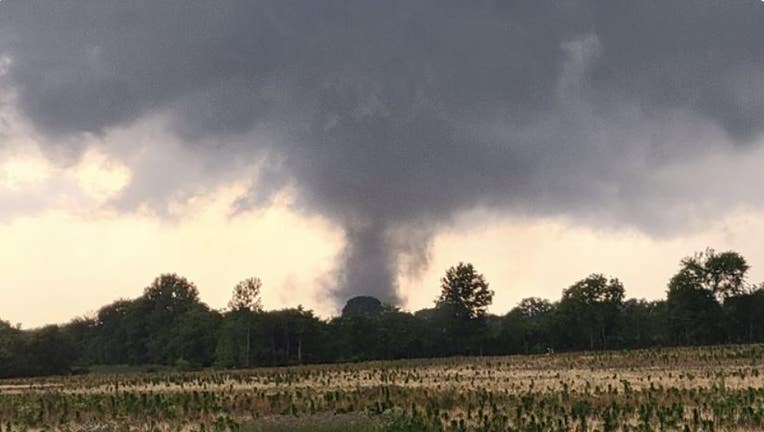 article
Tornadoes ripped across parts of Indiana on Sunday, damaging buildings and knocking out power to more than half a million. 
The threat of severe thunderstorms existed from the Ohio Valley to the South on Sunday. 
Tornadoes were seen across Indiana on Sunday. Flattened buildings were seen in Greenwood, Indiana.
Debris was lofted into the air as the tornado ripped through Johnson County. 
Heather Holeman says she watched as a tornado moved through Whiteland.  
Hail the size of tennis balls was reported throughout parts of Indiana and Arkansas. 
Where are the storms now?
A Tornado Watch has been issued for parts of Indiana, Michigan and Ohio until 8 p.m. ET.
Severe Thunderstorm Watches have also been issued that will last into the evening hours. 
HOW YOU SHOULD PREPARE FOR A TORNADO
NOAA's Storm Prediction Center has given this area a level 3 out of 5 on its thunderstorm risk category scale, with thunderstorms capable of producing large hail, damaging wind gusts and tornadoes from Ohio Valley to South.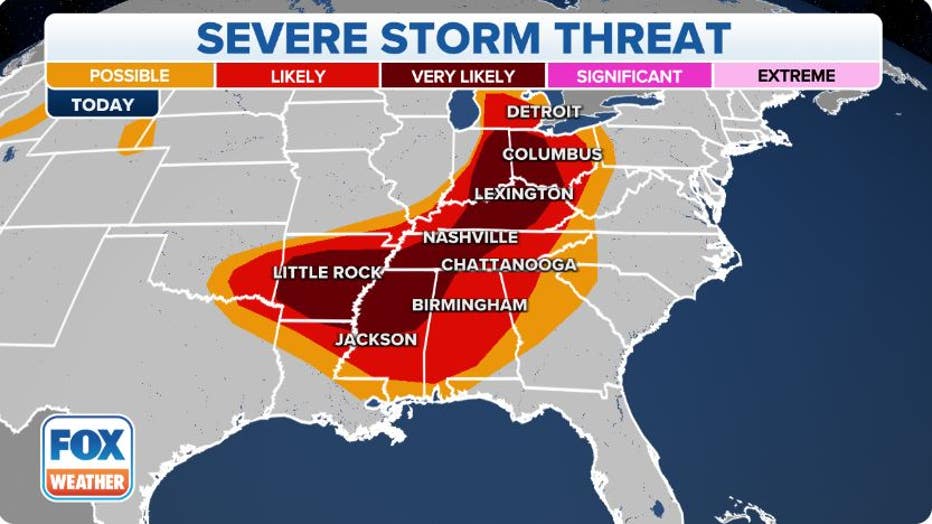 The severe storm threat on Sunday, June 25, 2023.(FOX Weather)
Be sure to download the free FOX Weather app and allow notifications to be alerted to any severe weather warning should they be issued in your area.
More than half a million without power
Severe storms knocked out power to more than 700,000 Sunday evening, according to Poweroutage.us. 
Georgia is among the most without power, reporting more than 300,000 customers without it.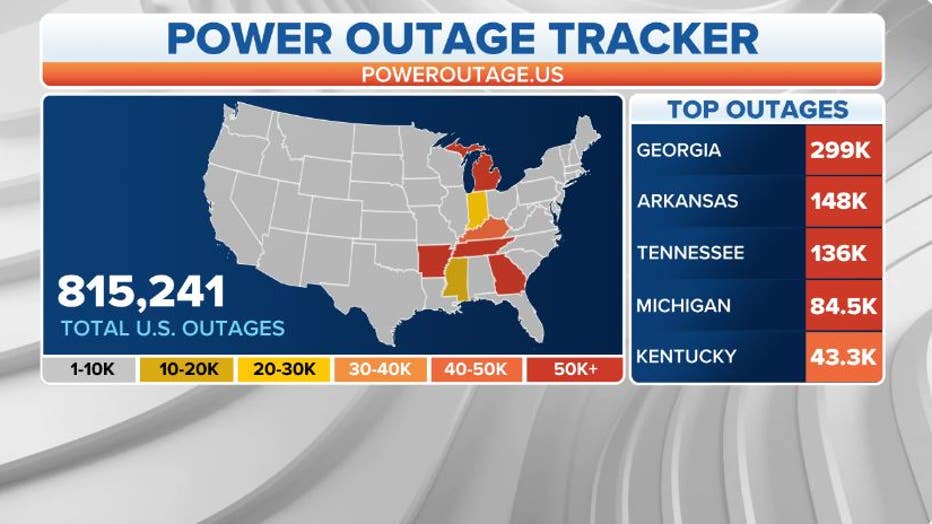 Current power outages across the U.S.(FOX Weather)