NHC: First named storm of the season develops in the Atlantic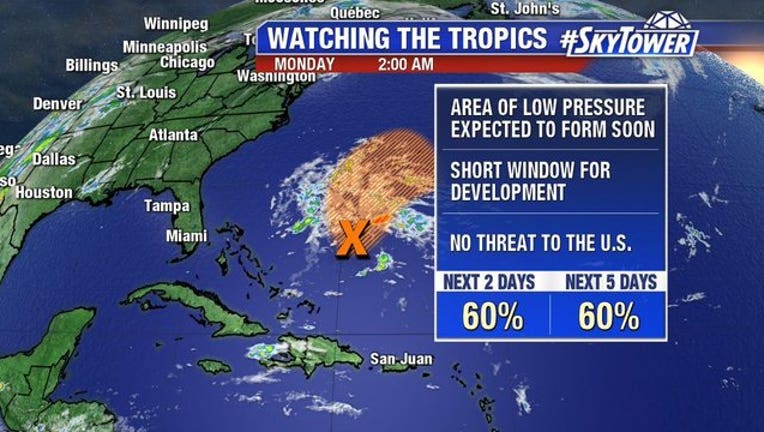 article
TAMPA, Fla. (FOX 13) - Hurricane season hasn't officially begun but the first named storm of the season has formed in the Atlantic Ocean, though it shouldn't impact the U.S.
Subtropical Storm Andrea has formed in the western Atlantic Ocean with sustained winds of 40 miles per hour. 
It is moving north and the National Hurricane Center says it will move away from the U.S.
"There are no issues here," said FOX 13's meteorologist Dave Osterberg. "For us [in Tampa Bay], it's just going to be a very hot week."
By Wednesday, it is expected to be absorbed by a cold front, and is not likely to develop any further.
Otherwise, as of Monday morning, the tropics are quiet. The hurricane season technically begins on June 1.