Over 80 million under thick haze from Chicago to DC as Canadian wildfire smoke pours across US
Skies smothered in thick, acrid wildfire smoke are greeting over 80 million people across 13 states in the Upper Midwest, Great Lakes, Northeast and mid-Atlantic as they wake up Wednesday morning, resigning residents to another day of unhealthy air quality.
Widespread air quality index (AQI) readings above 200 and even higher than 250 in some spots can be found in major metro areas, including Chicago, Milwaukee, Detroit, Cleveland, Pittsburgh and Indianapolis, denoting "very unhealthy" conditions.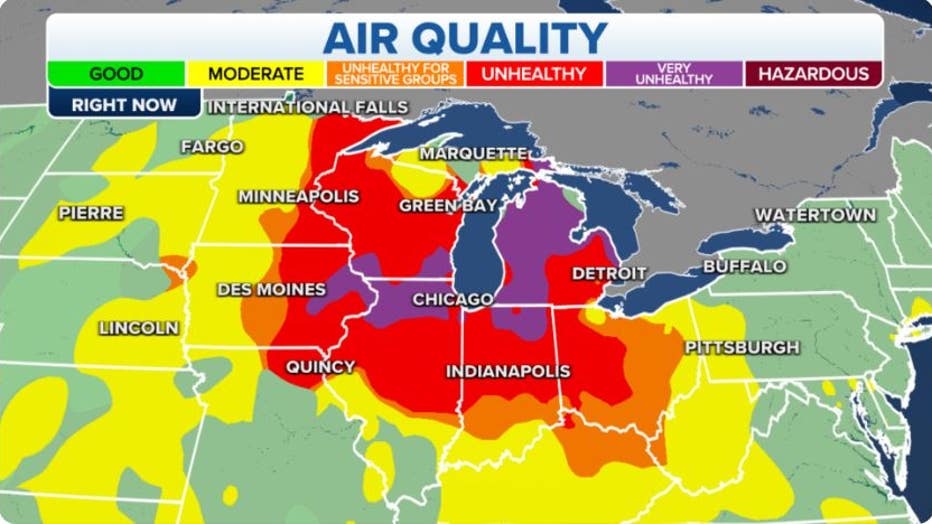 Current air quality in the U.S.(FOX Weather)
The National Weather Service in Milwaukee even warned that air quality levels in some parts of eastern Wisconsin may even fall into the hazardous category Wednesday.
Air quality alerts cover the entirety of Wisconsin, Illinois, Iowa, Indiana and Michigan, along with large swaths of upstate New York, western Pennsylvania and Minnesota.
WHAT TO DO WHEN WILDFIRE SMOKE SMOTHERS YOUR AREA, AND HOW TO KEEP YOUR HOME'S AIR CLEAN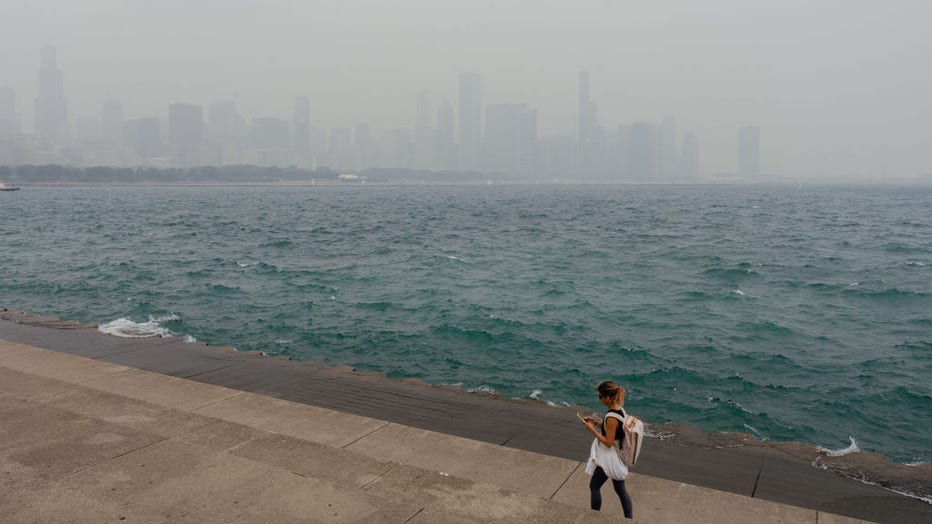 Buildings as smoke from Canada wildfires creates haze in Chicago, Illinois, US, on Tuesday, June 27, 2023. Photographer: Jamie Keleter Davis/Bloomberg via Getty Images
Smoke is even spreading to the southeast into the mid-Atlantic states, prompting air quality alerts in Maryland, Delaware and a large part of North Carolina.
Health officials are urging those in the unhealthy or worse air quality categories to refrain from prolonged or heavy exertion, while the message is even stronger for groups sensitive to air quality such as children, older adults or those with heart and lung ailments: Avoid all physical outdoor activities.
It's the second day in a row of terrible air quality in the region. On Tuesday, Chicago and Detroit were deemed to have the worst air quality in the world.
Computer forecast models indicate the smoke may improve a little later this week in the Great Lakes and Upper Midwest but will become more widespread in the Ohio Valley and mid-Atlantic states.