Young Hawks Poised for Big Things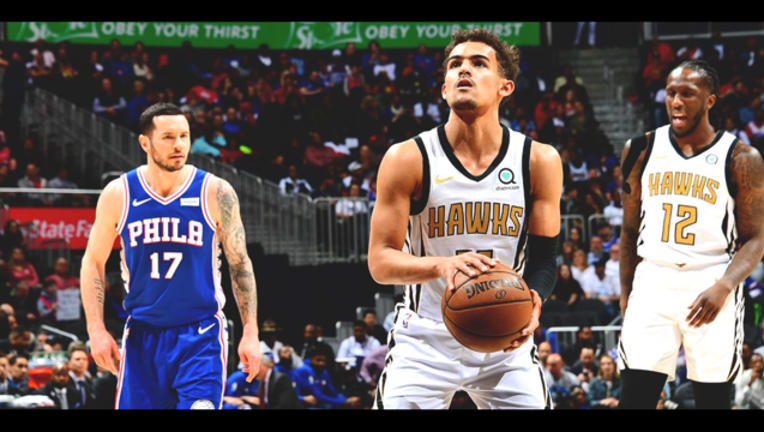 Atlanta - So much fun!
The last time I said that about an Atlanta Hawks team was four years ago, when Millsap, Teague, Korver, Carroll, Horford and Coach Bud put together 60-wins, a division title, a top-seed, and the first Eastern Conference final in franchise history.  And in January of that season, that starting lineup even shared the Player of the Month honor.  They were fun. They were good together.  And that now seems so long ago,
Enter Trae Young and the Fun Bunch. This year's team is considerably less accomplished. In fact, they've accomplished nothing at all- YET.  So, why have they rekindled so much excitement and, more importantly, optimism about the future?  The answer is clearly Trae Young.
Recently, Trae recorded his sixth 30-point, 10-assist game this season, passing Stephen Curry and Michael Jordan for 2nd-most by a rookie in NBA history. Only the great Oscar Robertson has more.  And for all his flash, Young looks to pass first. He is fourth in the league in assists.
Be honest, when you first saw Trae during summer league action you must've thought, as I did, "what in the world were the Hawks thinking?" The 20 year old was getting pushed around and knocked to the floor. Every time he drove through the lane I held my breath. But here's the amazing thing, this 20 year old didn't keep doing the same thing expecting a different result. He developed a wicked running floater that is the talk of the league. So, after a slow start, Trae Young is now in the Rookie of the Year conversation.
And let's not forget about John Collins.  I am an even bigger fan his. Only 21 years old, Collins is still a kid in his second season but is playing like a man. He should've been named to the All-Star game. He has truly benefited from the assist machine, Young.
Collins was the first block of this rebuild. Young is the mortar.  The combo reminds me of the old Stockton to Malone connection. 
And the news gets better. Remember, the Hawks received Dallas' 2019 first round pick in addition to Young when they traded away Luka Doncic. That's going to be a lottery pick. The Hawks also have their own pick. So that's two lottery picks coming up.  The Hawks are feeling some magic. Here's hoping they keep soaring!
Welcome to the Trae-T-L!