Williams Perez shuts down Phillies again, Braves win 2-0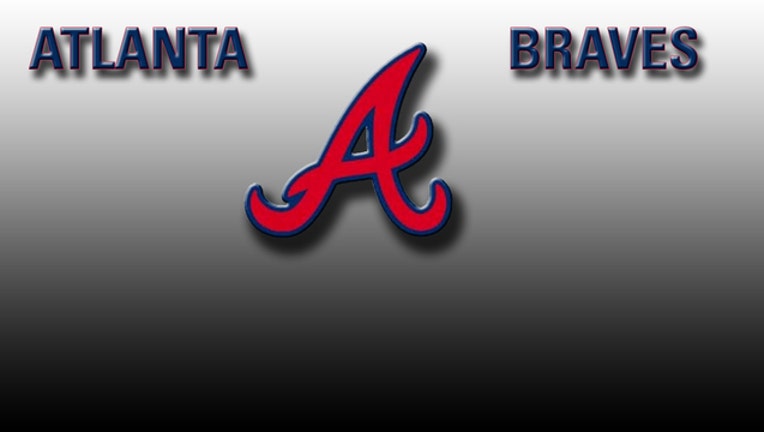 article
PHILADELPHIA (AP) - Williams Perez dominated the Philadelphia Phillies again.
Perez took a two-hitter into the seventh, helping the Atlanta Braves beat Philadelphia 2-0 Saturday for just their second series win this season.
On a cold, rainy afternoon, Perez (2-1) celebrated his 25th birthday with another excellent performance against the Phillies. He gave up two hits, walked one and struck out four in 6 1/3 innings The right-hander beat Philadelphia in his first start this season, allowing one run and two hits in eight innings on May 11. Four of his nine career wins are against the Phillies.
"I feel so happy I did a good job on my birthday," Perez said.
Three relievers finished off the two-hitter. Arodys Vizcaino earned his fifth save in six tries.
Philadelphia lefty Adam Morgan (1-2) allowed two runs and four hits in six innings.
"The conditions weren't ideal, but you just have to keep going," Morgan said.
Ender Inciarte lined an RBI double to left-center to give the Braves a 1-0 lead in the fourth. Erick Aybar's sacrifice fly made it 2-0.
Jeff Francoeur led off the inning with a single and Nick Markakis walked before Inciarte's hit off center fielder Odubel Herrera's glove. Herrera appeared to misjudge the ball and then tried to make a diving catch.
The Braves beat the Phillies 7-1 Friday night. Atlanta's other series win was a three-game sweep over Miami on April 15-17 following an 0-9 start.
Perez was called up from Triple-A when the Braves traded Jhoulys Chacin to the Los Angeles Angels the same day he was scheduled to start against the Phillies. Perez tossed a one-hitter in his last outing for Gwinnett on May 6.
In two starts against the Phillies, Perez has retired 42 of 47 batters he faced.
"He was outstanding," Braves interim manager Brian Snitker said. "The aggression, attacking the strike zone. Under adverse conditions, it didn't bother him. He kept throwing."
BIG DAY
Braves leadoff hitter Chase d'Arnaud had a career-high three hits.
"Everybody wants to contribute," d'Arnaud said. "I feel really locked in."
BRUSHED BACK
Perez appeared to hit Maikel Franco on the front side of his helmet with a fastball in the seventh, but it was changed to a foul ball following a video review. Franco, who got up slowly after going down, walked on the next pitch.
STANDINGS
The Braves are 12-30, worst record in the NL. The Phillies fell to 24-19 with their second straight loss.
SLUMPING
Herrera is hitless in his last 11 at-bats, dropping his team-high average to .318. ... Ryan Howard is in an 0-for-15 slump. He's batting .161.
UP NEXT
RHP Jerad Eickhoff (1-6, 4.44 ERA) starts for the Phillies against RHP Casey Kelly (0-0, 3.00). Eickhoff hasn't won since April 13. Kelley comes up from Triple-A to make his first start