Peachtree Ridge Lions Prep For Showdown With Norcross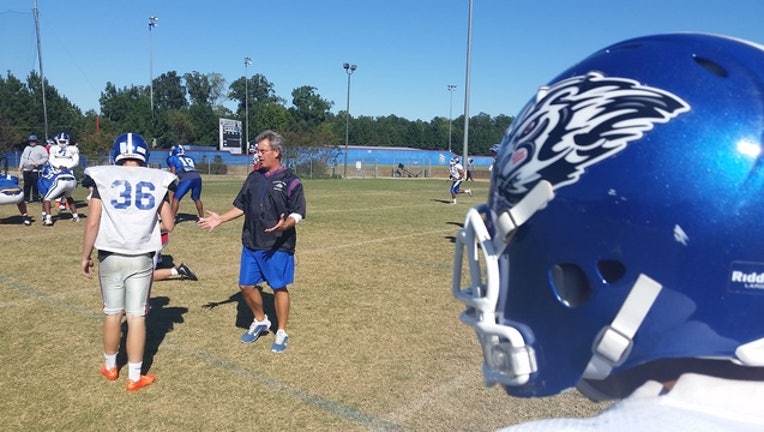 article
SUWANEE - There is a unique situation unfolding in Region 7-AAAAAA.  Four teams are 4-0 in region play and all have clinched playoff spots. Collins Hill, Mill Creek, Norcross, and Peachtree Ridge will all reach postseason play, but playoff seeding is still to be determined.  All four teams play one another over the next three weeks to decide who will be region champions.
"This is of a fun time of the year where you going into week 8 and in our region we all control our own destiny," says Peachtree Ridge coach Mark Fleetwood. The Lions (5-2) travel to Norcross (7-0) this Friday in game that could be the High 5 Sports Game of the Week. VOTE HERE
This will be the biggest game for Peachtree Ridge since beating McEachern 9-6 back on September 11th. Fleetwood says that Peachtree Ridge's strong non-region schedule, which also included Archer, has gotten the Lions ready for this part of the season.
"You know it was tough, during that time you want to win those games even though those games don't count, for confidence and those reasons. I think it gives you a good idea where you are it in the long run. It pays off because I know those are teams that that we will be playing in the the state playoffs."
Also in 7-AAAAAA, Collins Hill hosts Mill Creek on Friday.