NFL player Logan Ryan pays off his brother's student loans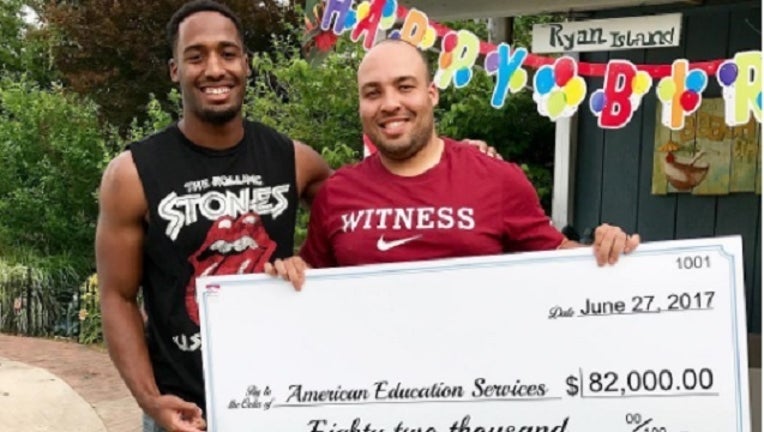 article
BERLIN, NEW JERSEY (WTXF) - A local NFL star is lending a helping hand to his own brother, just months after signing a new contract to play for the Tennessee Titans.
Logan Ryan, a Berlin, New Jersey native, surprised his older brother this week by paying off his student loans.
Ryan presented his brother with a check for $82,000, and shared a photo of he and his brother holding a large check.
In an Instagram post, Ryan went on to explain that his brother was accepted to Drexel University, graduated with honors, and now works as an engineer. Despite all of his hard work, Ryan explains that his 29-year-old brother continues to live with a 'ridiculous amount' of student loan debt.
"The system is broke and makes no sense!!" Ryan wrote in the post, "I'm fortunate and blessed to be able to take care of that for him."
Logan Ryan played high school football at Eastern High School in Voorhees, before playing college football at Rutgers.
The defensive back was drafted by the New England Patriots back in 2013, and won two Super Bowls with the team before moving on in free agency.
Ryan, 26, signed a three-year, $30 million contract with the Titans this offseason.