Marshall, Georgia Tech run all over Louisville 66-31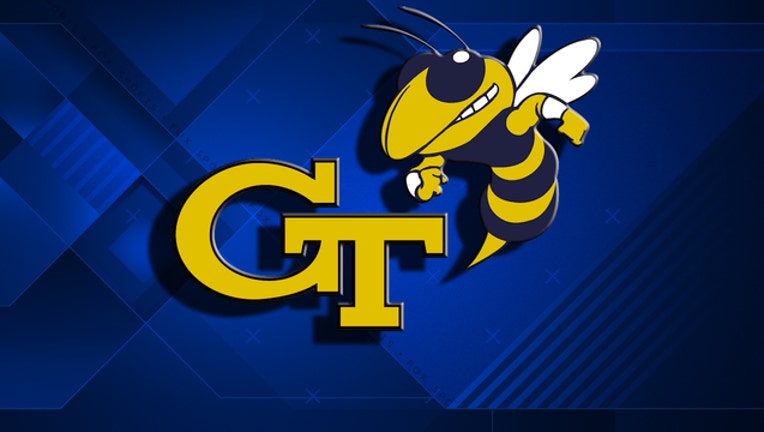 article
LOUISVILLE, Ky. (AP) - TaQuon Marshall ran for 175 yards and two scores to lead Georgia Tech to a 66-31 victory over Louisville on Friday night.
The Yellow Jackets (3-3, 1-2 Atlantic Coast Conference) ran for a season-high 542 yards, the third-best total in school history and the second most ever yielded by the Cardinals (2-4, 0-3). Tobias Oliver, who relieved Marshall at quarterback late in the third quarter, ran for 108 yards and two scores on eight carries.
In their first nine drives, the Yellow Jackets scored eight touchdowns and a field goal. Then they got a 95-yard interception return for a score from Juanyeh Thomas with 2:18 left.
The 10th drive ended the game.
"Everybody did a tremendous job playing super hard from the start to the finish," Marshall said. "I thought the guys up front blocked very well. The guys on the perimeter did a great job blocking for each other. Overall, I thought it was really different. Everybody was really locked in coming from the hotel. I could just tell how focused everybody was. It was a different energy we had coming into this one."
Louisville coach Bobby Petrino said his team knew what to expect from the triple-option attack.
"We didn't have any answers for their offense," he said. "They did a good job executing. They ran the fullback, the quarterback, the pitch guy, and we weren't able to get it stopped."
Georgia Tech took advantage of a couple Louisville misplays to jump out to a 14-0 lead midway through the first quarter. The Cardinals turned the ball over on downs at midfield on their first drive, and five plays later, Marshall's 33-yard score gave Georgia Tech the lead less than five minutes into the game.
Louisville fumbled at its 36 on the second play of its second drive. Five plays later, Marshall's 1-yard run doubled Georgia Tech's lead.
Jawon Pass completed 23 of 35 passes for 299 yards and two touchdowns to lead the Cardinals.
THE TAKEAWAY
Georgia Tech: The Yellow Jackets' win was big for more reasons than just the score. Not only did Georgia Tech break a three-game conference losing streak, but the win also marked its first away from home in nearly two years. The Yellow Jackets beat Kentucky in the 2016 TaxSlayer Bowl in Jacksonville, Florida, on Dec. 31, 2016.
Louisville: A bad season only looks to get worse for the Cardinals. Playing against a team that had lost its last three conference games, Louisville posted its worst home loss in the 20-year history of Cardinal Stadium and gave up the most points by a Petrino-led Cardinals squad.
UP NEXT
Georgia Tech: Returns home to face Duke in an ACC Coastal Division clash next Saturday.
Louisville: Travels to Boston College next Saturday for an ACC Atlantic Division contest.