Marlins end 6-game losing streak with 4-1 win over Braves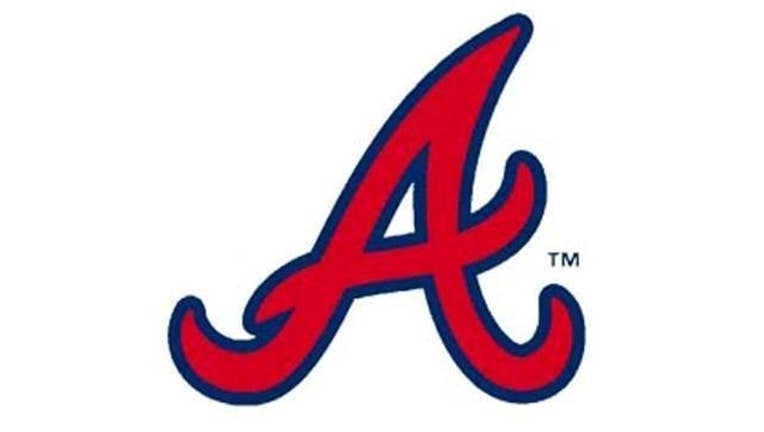 article
ATLANTA (AP) — Even with his team on a roll and facing the last-place Miami, Shelby Miller still couldn't get a win.
Miller (5-9) extended his winless streak to 15 starts as the Marlins topped the Braves 4-1 on Sunday to end a six-game losing streak.
"Eventually, I'm going to win a game," Miller said. "Right now, it's all about going out there and trying to get a win, more than myself."
The Braves had won five of seven.
Miller went five innings, giving up two runs, five hits and three walks. He labored through two 24-pitch innings to start the game and left trailing 2-0. It is the eighth time during the 15-start streak the Braves failed to score while he was in the game.
Brad Hand (2-2) threw seven strong innings and drove in two runs with sacrifice bunts for the Marlins, who had dropped 10 of 12 games against the Braves entering Sunday.
"Hand was tough," Braves manager Fredi Gonzalez said. "He kept us off balance."
In the second inning, Hand bunted and was retired at first base as Cole Gillespie scored from third. In the fifth, he drove home J.T. Realmuto with another good bunt. Braves first baseman Nick Swisher tried to scoop the bunt and shovel it to catcher A.J. Pierzynski, but it wasn't a clean play and Realmuto scored.
Hand had two career RBIs in 63 plate appearances entering the game. Dee Gordon and Christian Yelich had the other RBIs for the Marlins. Yelich had three hits.
The Miami bullpen, which had been lit up for 12 runs in 11 innings in the first three games of the series, managed to preserve the win. A.J. Ramos pitched a scoreless ninth to pick up his 18th save.
Jonny Gomes homered to left field in the seventh inning to cut the Braves' deficit to 3-1. It was his fifth of the season.
Hand had shut the Braves down over three relief appearances this season, allowing one run over eight innings. His dominance continued Sunday, with only Miller getting a hit in the first six innings.
"He set the tone and gave us exactly what we needed," Marlins manager Dan Jennings said. "He got a lot of early contact, executed pitches and I thought he utilized all his pitches. He got his fastball over, he used his slider very well and his changeup."
The Braves threatened in the eighth against Bryan Morris, but he stranded runners at second and third by striking out Cameron Maybin and getting Nick Markakis on a deep fly to right.
TRAINER'S ROOM
Marlins: Ace Jose Fernandez appears headed for the DL with a strained tendon in his right biceps. Fernandez (4-0, 2.30 ERA in 7 starts) returned to Miami on Saturday after his five-inning outing Friday. Jennings said he hopes Fernandez will pitch again this season. "I think he wants to pitch," Jennings said. "We have to be smart in terms of where we are in this season. He's worked extremely hard. We won't put him out there until we know he is 100 percent. There is no need to push it or rush it."
UP NEXT
Marlins: The Marlins open a two-game series against the Red Sox in Miami on Tuesday. Rookie Justin Nicolino (1-1, 4.09) will be recalled from Triple-A New Orleans and make his third start as a Marlin. He made two starts in late June before returning to the minors. Knuckleballer Steven Wright (5-4, 4.12) will start for Boston fresh off a start where he held the Yankees to one run over eight innings.
Braves: The Braves visit the Rays for a two-game series starting Tuesday. Rookie Williams Perez (4-2, 4.48) will make his 11th start of the season and second against the Rays. He gave up one run over five innings against the Rays in his first career start on May 20. RHP Erasmo Ramirez (8-4) will start for the Rays.
STREAKS SNAPPED
The National League's two longest active hitting streaks were snapped as Markakis (15 games) went 0 for 4 with two strikeouts and Pierzynski (13 games) was 0 for 4, including grounding into a double play.