Lions select former High 5 Sports standout, Alabama DB Brian Branch in round 2 of NFL Draft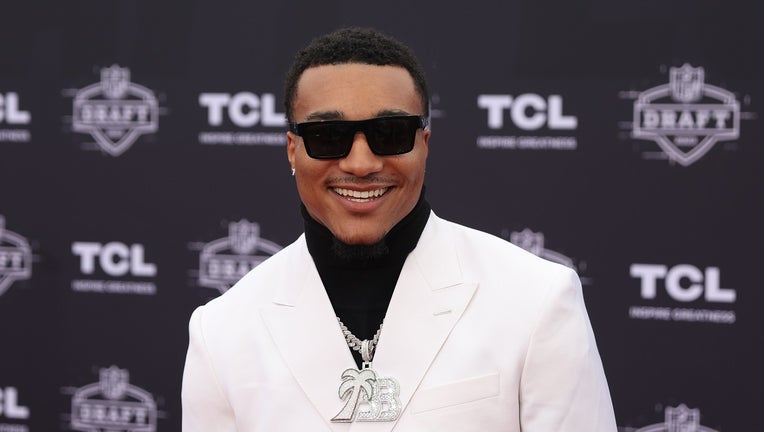 article
The Detroit Lions selected Iowa tight end Sam LaPorta No. 34 overall and traded up in the second round to take Alabama safety Brian Branch with the 45th pick in the NFL draft on Friday night.
Detroit acquired the pick it used to take LaPorta as part of a trade with Arizona on Thursday that gave the Cardinals the No. 6 pick overall.
The Lions used their other second-round pick, No. 48 overall, and a fifth-rounder to move up a few slots in a trade with Green Bay to put Branch in their revamped secondary. Detroit also had pick No. 55 overall, an asset acquired from the Minnesota Vikings when it traded tight end T.J. Hockenson last season.
LaPorta said he matches up well with the former Hawkeyes who play, or have played, the position in the NFL, such as Hockenson and Dallas Clark.
"I feel like I'm right up there," said LaPorta, who watched the draft with family and friends in his hometown of Highland, Illinois.
LaPorta had 153 career catches for 1,786 yards, ranking first in receptions and second in yards for a tight end in school history.
Detroit general manager Brad Holmes was active early in free agency, signing veterans such as Cameron Sutton to improve one of the league's worst defenses, and Branch should bolster the secondary even more. The All-America defensive back from Fayetteville, Georgia, was one of two players in major college football to defend at least 20 passes and have four sacks over the previous three seasons.
Detroit also signed running back David Montgomery and receiver Marvin Jones this offseason to join one of the NFL's top offenses, which now includes LaPorta.
The Lions had a pair of selections in the first round, trading down to draft Alabama running back Jahmyr Gibbs at No. 12 and taking Hawkeyes linebacker Jack Campbell six slots later.
Detroit is hoping rookies bolster its chances of living up to relatively high expectations for a franchise that has been a league laughingstock for decades.
"We're about to turn the corner here and you're going to be a big part of it," coach Dan Campbell told Jack Campbell on the phone after Detroit drafted the Butkus Award winner.
The Lions won eight of their final 10 games last season and finished above .500 for the first time since 2017.