Dickey helps Braves win 6-3, stops Cards' 8-game win streak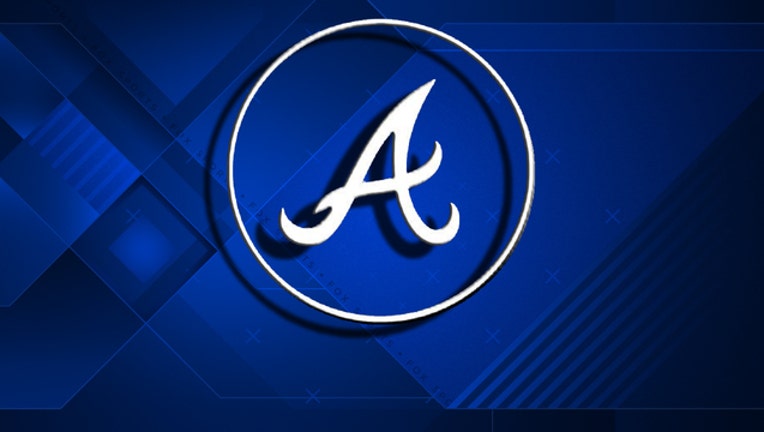 article
ST. LOUIS (AP) - Brandon Phillips knows what to expect from Cardinals fans.
"Oh yeah, it's nice for Boo Phillips to come back to St. Louis, man," Phillips said. "That's the name they really gave me. I love playing here. The fans here are great."
Phillips hit a two-run homer to back R.A. Dickey, and the Atlanta Braves stopped the Cardinals' season-high, eight-game winning streak with a 6-3 victory Sunday.
Phillips connected in the fifth for his 10th home run this season and the 17th of his career against St. Louis. Phillips is still booed by Cardinals fans for his part of a bench-clearing brawl when he played for Cincinnati in 2010.
"I love when they boo me," he said. "It makes me step up my game a little more and before they started booing me I didn't play that good in St. Louis. But ever since that first day they started booing me, that's when I started playing good here, so that's something the fans need to know."
Dickey (8-7) allowed one run and seven hits in seven innings. The 42-year-old knuckleballer has given up one or no earned runs in eight of 23 starts.
"I was able to attack the strike zone early," Dickey said. "The first two times through the lineup they gave me strike one a lot with my fastball. I knew that once I got through that lineup once by stealing strikes that they were going to turn a little bit more aggressive and they did."
Atlanta stopped a five-game losing streak, beat the Cardinals for the first time in six meetings this year and avoided getting swept in the season series for the first time.
"They had a plan against me," Dickey said. "I knew what it was early and we were able to come up with our own plan to counteract that."
Arodys Vizcaino pitched a perfect ninth for his first save since Aug. 5 and his sixth in eight tries.
Michael Wacha (9-5) gave up four runs and five hits in eight innings, just the second time in 10 starts he has allowed four or more earned runs.
"Our offense showed some fight," Wacha said. "We were right back in it, a hit away from taking the lead or tying it up."
Atlanta loaded the bases with one out in the fourth, when Danny Santana had an RBI single and Ozzie Albies followed with a sacrifice fly.
Nick Markakis made it 5-0 with an RBI grounder in the seventh. Kolten Wong tripled and scored in the bottom half and added an RBI single in the eighth, when Paul DeJong hit his team-high 18th homer off, a drive off Jim Johnson.
"I'm getting good pitches to hit and not missing them," DeJong said. "The Braves attacked me a little bit, so I was ready to hit looking in my zone early in the count for sure."
Ender Inciarte had three singles, scored twice and stole his 15th base. He is hitting .337 (31 for 92) against St. Louis.
TRAINING ROOM
Braves: OF Matt Kemp (right hamstring strain) is expected to return Friday.
Cardinals: AHP Alex Reyes (Tommy John surgery) threw from 90 feet for the first time. INF Jedd Gyorko (right knee irritation) missed his second consecutive game.
UP NEXT
Braves: RHP Julio Teheran (7-10) starts Monday's opener of a four-game series at Colorado and RHP Chad Bettis, who is back from treatment from testicular cancer and will be making his first appearance since Sept. 30. Teheran is 4-1 with a 2.53 ERA in seven starts against the Rockies.
Cardinals: RHP Mike Leake (7-10) starts at Boston in the opener of a six-game trip. Leake last pitched at Fenway Park on May 7, 2014, allowing two runs over seven innings in a no-decision.
___
More AP baseball: https://apnews.com/tag/MLBbaseball