Cowboys stifle Brees, end Saints' 10-game win streak, 13-10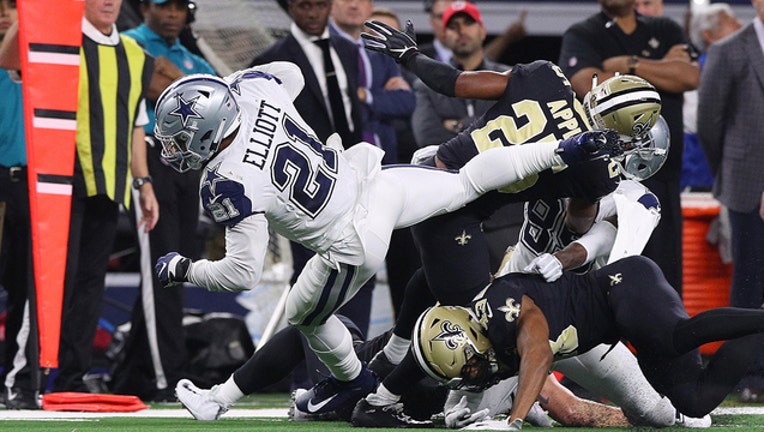 article
ARLINGTON, Texas (AP) - Ezekiel Elliott scored the only Dallas touchdown and the Cowboys stifled Drew Brees and the Saints, ending New Orleans' 10-game winning streak with a 13-10 victory Thursday night.
The Cowboys (7-5) won their fourth consecutive game and assured they will at least remain tied for the NFC East lead.
The Saints (10-2) had a season low in points while missing on a chance to perfectly match Dallas from two years ago, when then-rookie sensations Elliott and quarterback Dak Prescott won 11 straight after dropping the opener.
Brees had his fewest yards passing in a half since joining the Saints in 2006 with 39, and couldn't get a potential winning drive going in the final minutes.
Instead, Jourdan Lewis' interception - just the third of the season for Brees - gave the Cowboys a chance to run out the clock from the New Orleans 1 after an interference penalty in the end zone.
___
More AP NFL: https://apnews.com/NFL and https://twitter.com/AP_NFL