Braves hit 2 HR's in 5-3 win over Colorado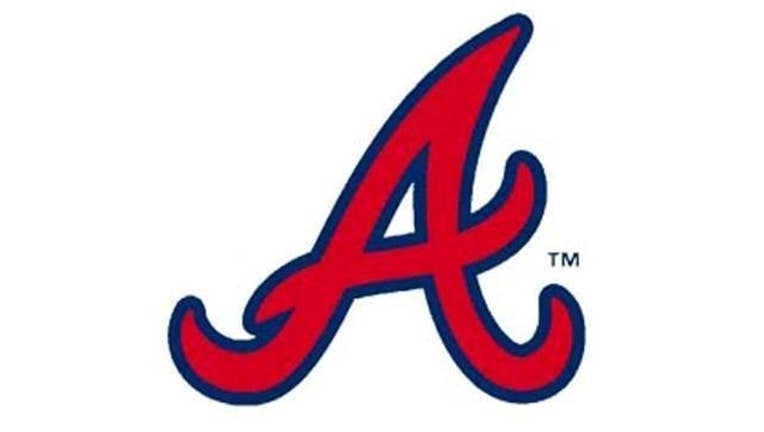 article
A fat first-inning pitch to Jonny Gomes set the stage for Jorge De La Rosa's struggles with his command.
Another mistake to Adonis Garcia put De La Rosa and the Rockies behind for good.
De La Rosa gave up five runs in seven innings and Colorado fell to Julio Teheran and the Atlanta Braves 5-3 on Monday night.
The pitch to Gomes stayed in De La Rosa's mind after the game.
"I think my command wasn't very good," he said. "Everything was up a little bit. I made that mistake with Gomes. It was in the middle. Right in the middle."
The Braves snapped their seven-game losing streak and left the Rockies with four straight losses.
Charlie Blackmon led off the game with his 15th homer, and Ben Paulsen added his 10th homer in the second. Teheran recovered to allow three runs on four hits in 7 1-3 innings.
"That's part of the game, when you make a mistake that's how you pay in this league," Teheran said.
Garcia snapped a 2-2 tie with a homer off De La Rosa (7-6) in the fourth. Gomes' fifth-inning single drove in Cameron Maybin, who doubled.
De La Rosa allowed five runs on nine hits and four walks in seven innings.
"Jorge gave us seven good innings but it wasn't his sharpest," said Rockies manager Walt Weiss. "But he pitched fine."
Rockies right fielder Carlos Gonzalez left the game in the fifth with soreness in his right knee. His status is day to day and Weiss called the move "just precautionary."
"It's similar to what he had last week," Weiss said. "No big deal but he has some patella soreness."
Brandon Barnes, who took over for Gonzalez in right field, drove in Matt McBride with a single to left field off Edwin Jackson in the eighth. Blackmon tried to score from second but a replay confirmed he was tagged out by catcher Christian Bethancourt on Michael Bourn's throw from left field.
Arodys Vizcaino pitched a perfect ninth for his fourth save.
Nick Markakis had three hits, including a run-scoring double in the sixth.
LEADING OFF
The homer was Blackmon's 11th career leadoff shot, including his fifth this season. Six of his leadoff homers have come on the road. This time it was in the same city where he was a college star at Georgia Tech.
Blackmon has a 10-game hitting streak.
NO HURRY
Braves manager Fredi Gonzalez said there is no rush to call up infielder Hector Olivera from Gwinnett. Olivera was acquired in the July 30 deal that sent left-hander Alex Wood and prospect Jose Peraza, among others, to the Dodgers. Gonzalez said Olivera, from Cuba, needs more time to sharpen his
"We just want to make sure he's ready and give him every opportunity to get ready," Gonzalez said. "And really, there's no rush."
TRAINER'S ROOM
Braves: SS Andrelton Simmons (sore left knee) did not start for the second straight day but was available off the bench. Fredi Gonzalez said Simmons, who banged his knee on a slide in Saturday's game at Chicago, is expected to start on Tuesday night.
UP NEXT
 Rockies: RHP Chad Bettis, who has been on the disabled list since July 19 with right elbow inflammation, will start on Tuesday night. Bettis was activated from the DL before the game and RHP David Hale was optioned to Triple-A Albuquerque.
Braves: RHP Mike Foltynewicz has a 9.00 ERA in four August starts after giving up 21 runs in 21 innings. He'll look for a turnaround against Colorado after allowing at least six runs in three of his last four starts.