Bentz teams with Phelps, earns UGA'S 1st men's swimming gold medal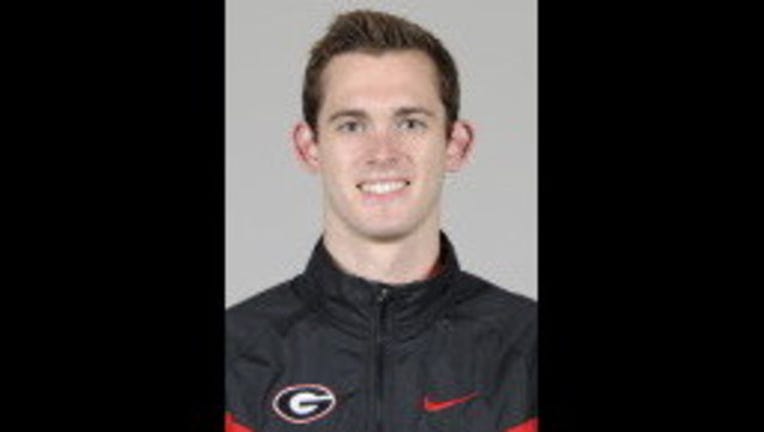 RIO DE JANEIRO, Brazil - The 21st career Olympic gold medal for Michael Phelps also marked history for the University of Georgia.
Gunnar Bentz joined Phelps as a member of the 4x200-meter freestyle relay team that won gold at the Olympics Tuesday night.
Bentz became the first Georgia male swimmer ever to win an Olympic gold medal.
Bentz is just the second male medalist in school history, joining Chase Kalisz, who claimed silver in the 400-meter individual medley on Sunday.
Georgia swimming now boasts 11 gold medalists all-time at the Games. As a school, Georgia has 14 athletes with 23 gold medals in swimming, track and basketball.
Bentz, a rising junior for the Bulldogs, swam in the preliminaries Tuesday afternoon. And while he did not compete in the finals Tuesday evening, he earned the gold by virtue of that foursome's effort.
Bentz swam the third leg of the relay, which also included Clark Smith, John Conger and Ryan Lochte, during prelims. The quartet touched in 7:04.75 for the second-fastest time in prelims, trailing only Great Britain.
In the evening session, Conor Dwyer, Townley Haas, Lochte and Michael Phelps won in 7:00.66, easily outdistancing Great Britain's 7:03.13.
The Americans have won gold in the relay in four straight Olympics.
Phelps earned his second gold medal of the night, after making up for one of the few losses in his Olympic career.
Phelps avenged his defeat at the 2012 London Games by winning the 200-meter butterfly Tuesday night, holding off Japan's Masato Sakai by a mere four-hundredths of a second. Then Phelps won his 21st career gold medal as part of the winning 4x-200 relay team. Phelps now has 25 medals in all, and three more races in Rio to add to his almost unimaginable total.
Other UGA swimmers participated in Tuesday's swimming events.
Melanie Margalis of the United States just missed out an Olympic medal as she took fourth in the 200-meter individual medley. Margalis, whose Georgia career ended in 2014, got to the wall in 2:09.21. Hungary's Katinka Hosszu was first in an Olympic record 2:06.58, followed by Siobhan-Marie O'Connor of Great Britain (2:06.88) and Maya DiRado of the United States (2:08.79).
In the women's 200-meter butterfly, Hali Flickinger qualified for Wednesday's final with the sixth-best time of 2:07.02. Flickinger capped her Georgia career in 2016 by helping the Lady Bulldogs win the NCAA title for the third time in four seasons.
The Associated Press contributed to this story