Bartolo Colon designated for assignment by Braves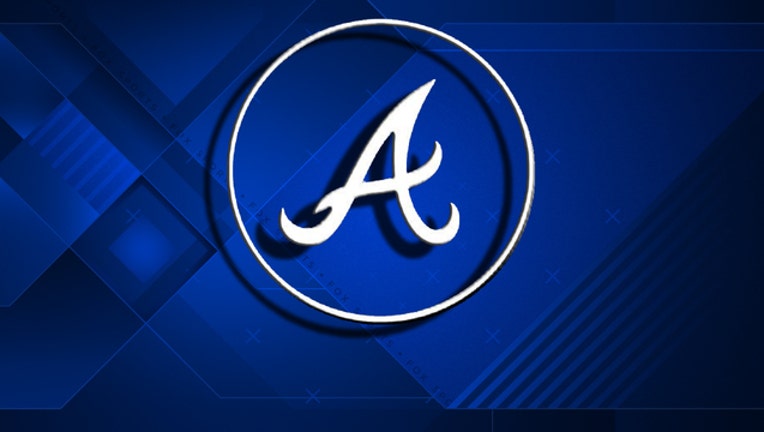 article
SAN DIEGO (AP) - Right-hander Bartolo Colon was designated for assignment by the Atlanta Braves on Thursday, one day after the 44-year-old right-hander's record dropped to 2-8.
Pitching for the first time since going on the disabled list with a strained left oblique on June 6, Colon allowed six runs, eight hits and three walks in four innings in during Wednesday night's 7-4 loss at San Diego.
Colon has an 8.14 ERA in 13 starts, unable to find the form that earned him an AL Cy Young Award winner and made him a 235-game winner.
"The reality is that I've been getting hit hard and that's the truth and you can't dance around it," Colon said through a translator after his latest loss.
Unless Colon is traded or claimed on waivers, the Braves would be responsible for the remainder of his $12.5 million salary. If he is released and signs with another team, the new club would be responsible for only a prorated share of the $535,000 minimum.
"We hated to do it," Braves manager Brian Snitker said of releasing Colon. "It wasn't easy because he is such a great guy and a wonderful teammate. But it just wasn't happening here."
Left-hander Rex Brothers was recalled from Triple-A Gwinnett before Thursday night's game at San Diego.
Colon's successful run with the New York Mets from 2014-16 helped affirm his status as one of the game's most durable and popular players. He began his career with Cleveland in 1997 and won his Cy Young Award with the Angels in 2005.
"He's had a great career and he beat the odds for a while," Snitker said. "He was very appreciative of everything and I wish him nothing but the best."
Colon is a four-time All-Star, most recently with the Mets last year, when he won 15 games with a 3.43 ERA. New York manager Terry Collins didn't indicate whether the Mets would be interested in a return.
"He has had an absolutely tremendous career," Collins said. "I'm sure he'll land on his feet someplace. He's a pretty valuable guy to have."
The Braves hoped Colon could serve as a fill-in for a year while the team waited for pitching help from prospects still in the minors. One of those prospects, left-hander Sean Newcomb, has a 1.48 ERA in his first four starts, including the win over the Padres on Tuesday night.
But Colon's ability to retire hitters on guile and guts hit an obstacle with the Braves.
"The movement wasn't there, the location and just how he survived before," Snitker said. "He started struggling in spring training a little bit, but you kind of write that off as spring training. You don't worry about it.
"But he just wasn't real good here and he couldn't get over the hump."
Thanks to Newcomb's arrival, no adjustment to the rotation will be needed. The Braves had planned on a six-man rotation with Colon's return on Wednesday, but now they can return to their normal five-man staff of starters with Julio Teheran, R.A. Dickey, Newcomb, Mike Foltynewicz and Jaime Garcia.
Brothers, 29, allowed no runs in four relief appearances with Gwinnett. His last major league appearance was with Colorado in 2015. He saved 19 games for the Rockies in 2013 and has a 3.42 career ERA.
___
More AP baseball: https://apnews.com/tag/MLBbaseball