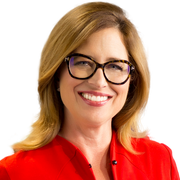 Dana Fowle
Investigative Reporter
Dana Fowle joined FOX 5 Atlanta as a general assignment reporter in 1995, and in August 1999 she joined the FOX 5 I-Team as the Consumer Reporter. Not long after she joined the I-Team, her investigation into Georgia's child-welfare system helped change state child-care laws. After exposing how 5-year-old Terrell Peterson was tortured and starved while in foster care, she was honored with the prestigious Green Eyeshade award by the Society of Professional Journalists. Ultimately, this investigation helped lead to the reorganization of top management at the Department of Family and Children's Services.
Before joining the FOX 5 news team, Dana was a reporter for WMAQ-TV in Chicago and an anchor and reporter for CLTV, also in Chicago. She was also reporter and weekend anchor in Lynchburg, Virginia. She began her career in radio in Richmond, Virginia.
Dana is an Emmy Award-winning journalist who has covered a wide range of stories. Soon after the September 11th terrorist attacks, she was reporting live from Ground Zero. During the U.S. bombing of Yugoslavia, she was filing reports from a military refueling plane over the Adriatic Sea. As a consumer investigator with the FOX 5 I-Team, Dana has put a stop to shady businesses and con men who have swindled thousands of dollars from innocent people. She won an Associated Press Award for Best Investigative Reporting after exposing a local modeling agent who took the trust and money from would-be models and actors.
Dana has worked with refugees teaching them how to assimilate into US culture and has received the volunteer of the year award from Catholic Social Services. In 2008, Dana won the Atlanta Press Club's TV Journalist of the Year award.
A graduate of Virginia Commonwealth University, Dana enjoys traveling and has hiked the Inca trail in Peru and traveled much of Western and Eastern Europe. She and her husband live in Atlanta.
The latest from Dana Fowle