Japanese probiotic milk company plans $305M plant near Atlanta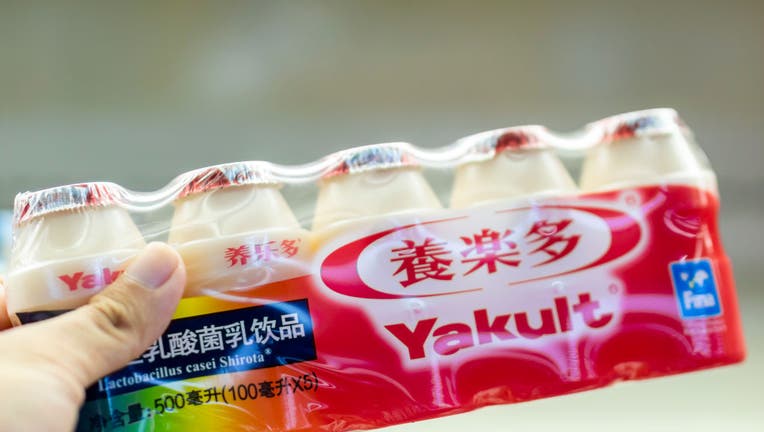 article
CARTERSVILLE, Ga. - A Japanese company that makes probiotic milk beverages will invest $305 million to build a plant northwest of Atlanta, hiring 90 workers.
Yakult Honsha Co. said Tuesday that its American subsidiary plans to start production at a new plant in Cartersville in 2026.
The Tokyo-based company makes Yakult, a fermented milk beverage that it markets in part as an aid to digestive health, selling it in 40 countries worldwide.
Yakult opened its first factory in Fountain Valley, California, near Los Angeles, in 2014, and the company says it can produce up to 950,000 bottles a day there. The company began selling its products throughout the United States in 2019, and the Georgia factory is supposed to be larger than the California plant.
Yakult USA CEO Yuraka Misumi said the Cartersville location is a good logistical base to support the nationwide expansion.
"We believe that the new facility will be the main supplier for eastern and central U.S. markets," Misumi said in a statement. "We are pleased that we will provide more opportunities for our customers in the U.S. with the opening of this new location."
Yakult could qualify for $560,000 million in state income tax credits, at $1,250 per job over five years, as long as workers make at least $31,300 a year. The company could qualify for other incentives, including property tax breaks from Cartersville and Bartow County.
Georgia officials cited the plant as another example of Japanese investment in the state, saying more than 460 Japanese facilities employ more than 49,000 Georgians. In 2022, trade between Georgia and Japan totaled more than $9.7 billion, making Japan the state's 6th largest trading partner.