Worried mother begs for the return of missing pregnant daughter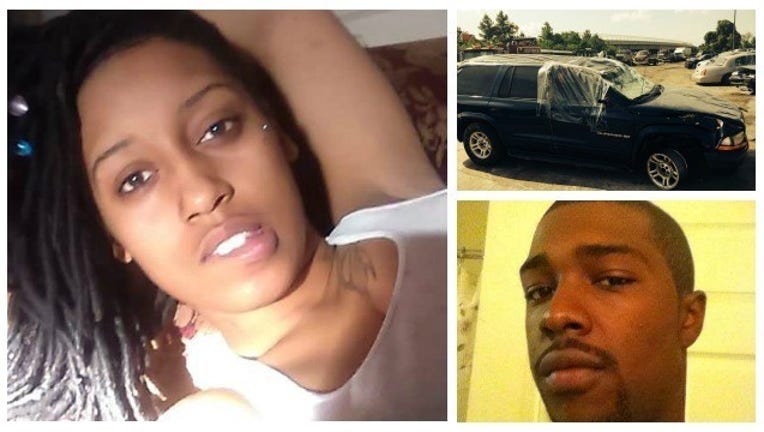 article
Karma Watkins has lots of questions about the disappearance of her daughter Shaniah Sherrod.
"It's just not like her not to call," said the worried mother. 
She claimed the 19-year-old was last seen leaving her job at a Waffle House on Old National Highway in College Park Sunday morning. She also said her daughter failed to show up for her second job later at a FedEx Center nearby.
The next day police told her Shaniah's SUV was discovered after a roll over crash on Grant Road near Ellenwood in Clayton County. 
The manager of New Image Towing in Clayton County showed the battered vehicle to FOX 5 News. It was badly damaged with a missing tire. The passenger window and windshield were both shattered.
"If anybody was in it they at least had to have some type of injuries. I can't see why anybody would walk away from it," said Manager Tom Hackler.
Shaniah' mother says her daughter had recently leared that she was pregnant. She says Shaniah and her new boyfriend Cameron Walker had both returned to metro Atlanta a few months ago from Indianapolis where they had briefly lived together.
 Indiana law enforcement  officials confirm to FOX 5 News that Walker has outstanding arrests warrants for rape, strangulation and battery.
"It put a big flag out to all of us because my daughter hadn't reached out to no one," said Watkins.
Walkers boss at a landscaping company in Norcross claimed they saw him driving the SUV with another man Monday. Fulton County police tell us they are concerned for the 19-year-old's safety.
"I don't know, I just want her to contact somebody, just so somebody could hear her voice and know that she's OK," said Watkins.
She said the 19-year-old is bi-polar and is without medication. Watkins tells FOX 5 News she has many family members in Indiana who also have not heard from Shaniah. Anyone with information is asked to call Fulton County Police.