Water main break shuts down Powers Ferry Road in Cobb County
COBB COUNTY, Ga. - Part of a busy Cobb County road will be shut down as crews work to fix a water main break.
Officials with the Cobb Department of Transportation have closed Powers Ferry Road between Delk and Terrell Mill Roads Wednesday morning.
The cause of the closure is a water main break that has undermined the road, officials say.
The DOT shared a photo of the repairs, which showed a large hole in the road.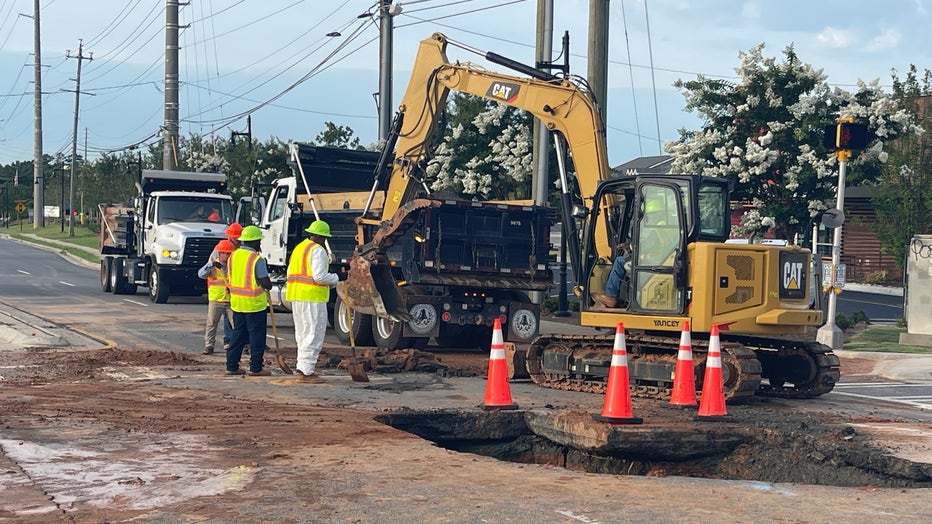 Crews are expected to remain on the scene for a while, with officials calling the repairs a "long-term event."
Drivers should prepare for major delays and use alternate routes including Bentley Road or Delk and Terrell Mill Roads to where they connect east of the affected area.
The break has caused 26 businesses in the area to be without water while crews work to repair the damage.