WATCH: Waffle House employees exercise with Atlanta fitness instructor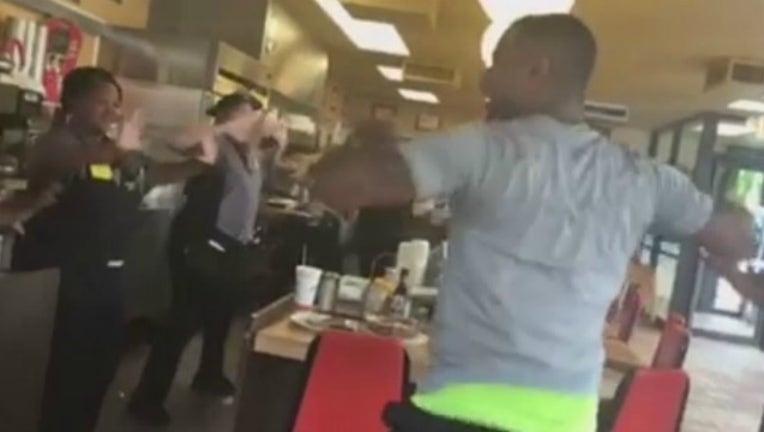 A fitness instructor in Atlanta seems to motivate others everywhere he goes. 
Joshua Neal, who is a part owner of Anytime Fitness, told FOX 5 he tries to talk about fitness and exercise no matter where he's at, including Waffle House.
Last week, Neal was eating at a Duluth WaHo when Mack Morrison's "Return of the Mack" came on the jukebox, which happens to be a song that he has fitness choreography to.
Neal decided to get a workout in, right then and there! He jumped out of his seat, began moving, and before he knew it, he wasn't alone. All of the Waffle House employees decided to strut their stuff with him.
App users: Watch video here 
"I thank God for this Gift!" he said on Facebook. 
The energetic instructor has also motivated employees at other public places such as Walmart. He even taught a U.S. Postal worker how to do squats.
Neal works as a personal trainer, group fitness instructor and also contracts for Lifetime Fitness .