WATCH: Video shows woman firing from moving truck in Atlanta gas station shooting
ATLANTA - Atlanta Police have released wild video of a shooting involving a pair of siblings on Whitehall Street on Sunday.
The video appears to show a woman standing in the passenger side door of a moving truck, firing shots as the truck speeds through a gas station parking lot.
Police say that just before the shooting, a SUV pulled into the gas station. A woman in that SUV was shot. She was transported to a hospital in critical condition.
The occupants of the truck – a brother and sister -- were arrested by Georgia State Patrol. 
Kelsey Anne-Taylor Crawford, 30, was charged with aggravated assault, aggravated battery and possession of a firearm during the commission of a felony.
Joshua Crawford, 20, was charged with aggravated assault, and attempting to flee and elude police.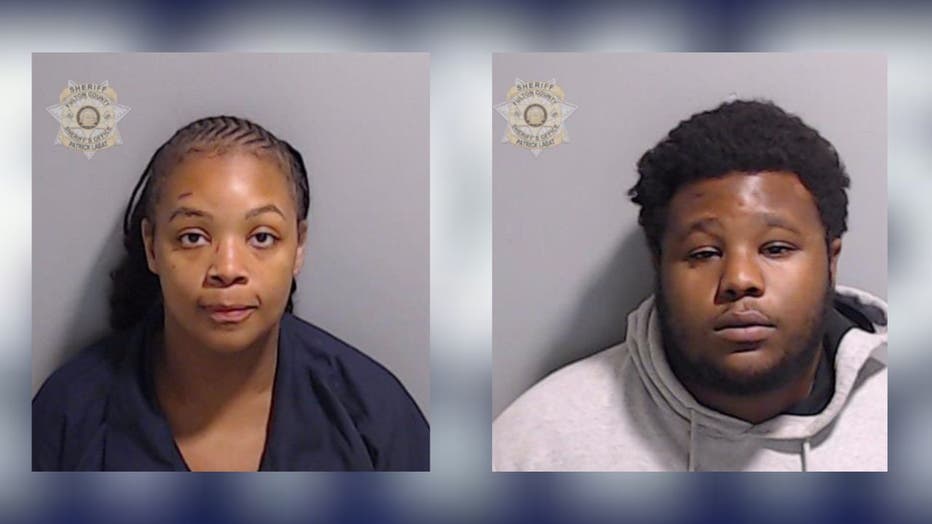 Kelsey Anne Taylor Crawford and Joshua Crawford
Police say that the victim may have taken a shot at Kelsey Anne-Taylor Crawford earlier in the day and the gas station shooting was in retailiation. 
They were transported to Fulton County Jail. 
A retired investigator for Atlanta, Orrick Curry, suggests citizens forgo payback and hit the pause button on the anger. 
"Where is the conflict resolution for anyone you may have a beef with?" Curry asked. "We have to look at the community."
FOX 5's Morse Diggs contributed to this report