WATCH: man drives off bridge in Netherlands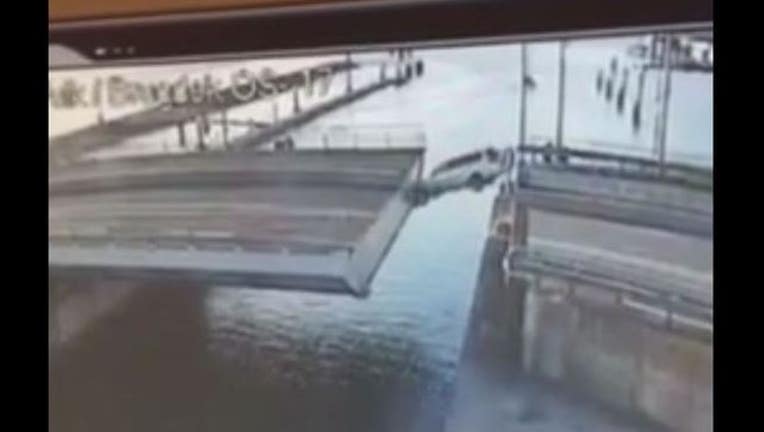 A 56-year-old man was injured after driving off a retractable bridge in Bruinisse, the Netherlands, on Tuesday, July 21, as it was closing. CCTV showed his car falling into the water below.
According to a police statement, the man was initially unharmed and climbed out of the vehicle, but broke several ribs and punctured a lung when attempting to escape the water onto a concrete ledge. He was later rescued and taken to hospital. Police launched an investigation into the incident on July 22.
Credit: YouTube/WereldRegio Schouwen-Duiveland