Vet school grad admits illegally taking horses across The Southeast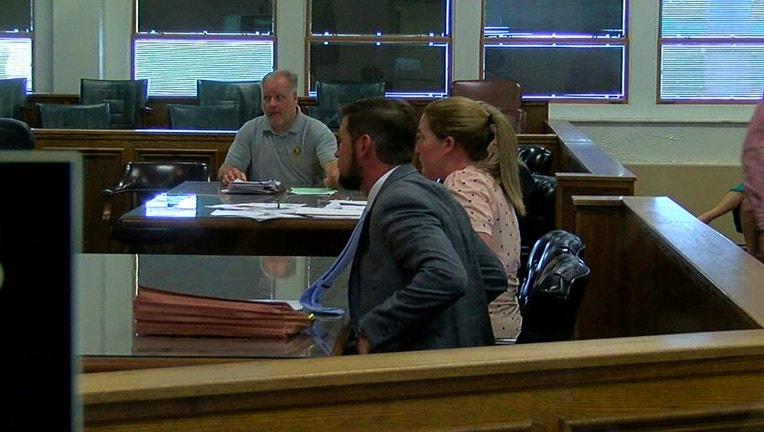 article
BLOUNT COUNTY, Ala. -
Fallon Blackwood wanted to be a veterinarian. But her decisions while in school has left her with a criminal record instead of a license to practice.
The Alabama native pleaded guilty to one felony and 12 misdemeanors of "unlawfully bringing property from other states to Alabama," part of her involvement in the disappearance of horses across the Southeast.
One was a Roswell horse named Willie.
"We thought they were going to a wonderful forever home," said Lindsay Rosentrater in 2018. "And it was just the opposite."
Similar to Blackwood's other victims, Lindsay wanted to find a better home for her aging horse. She told the judge Blackwood presented herself as a veterinary student looking for a companion for her own barrel horse back in Alabama.
When Blackwood wouldn't send pictures of Willie actually living on the farm, Lindsay created a Facebook Page, "Finding Willie."
Dozens of others came forward to say they'd been tricked, too, with the same story.
That finally prompted this call from Fallon to Lindsay:
Lindsay: "You did this to yourself. You dug your own grave."
Fallon: "I know that. I know that. And I'm trying my best to make this right. I just don't want my school life to be messed up. That's all."
As it turns out, Fallon Blackwood did tell the truth about something. Back then she was a third-year student at Tuskegee University School of Veterinary Medicine. She has since graduated. We could find no record that she's actually a licensed veterinarian.
The FOX 5 I-Team followed the trail of Willie and other horses from Alabama all the way to the Mexican border at Eagle Pass, Texas. That's where we saw first hand the steady supply of horse meat shipped to Mexican slaughterhouses for dinner plates overseas.
Some of the 13 victims in the case watched Blackwood plead guilty in the Blount County, Alabama courthouse, others by zoom. She was sentenced to 60 months probation and ordered not have any contact with horses during that time. The sentence includes thousands of dollars in restitution.
Willie's owner, since married and now Lindsay Reichard, was happy with the outcome. To a point.
"I do feel like there was some justice served, but at the end of this, we still don't have an answer," she said. "I still don't know where Willie went."