Unofficial results: KY county clerk who denied marriage license to gay couple heading for defeat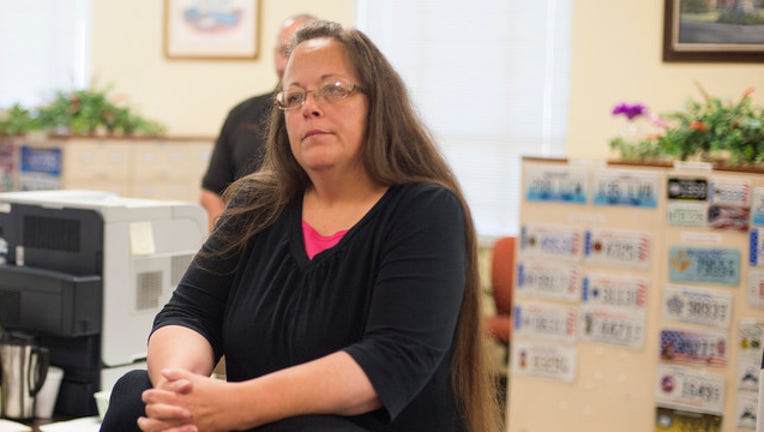 article
PHOENIX (KSAZ) -- Unofficial results from Kentucky's Rowan County shows Kim Davis, a county clerk who made headlines for refusing to issue a marriage license to a gay couple, is heading for defeat.
According to unofficial results available on the Kentucky Secretary of State's Office website, Davis, who is the Republican candidate for the position, received 45.86% of votes cast, and her Democratic opponent, Elwood Caudill, Jr., received 54.14% of votes cast.
18 out of the region's 18 precincts have reported.
According to records from the Kentucky Secretary of State's Office, Caudill, Jr. ran against Davis in 2014, but lost. Prior to 2014, the Rowan County Clerk seat was held by Jean W. Bailey. According to the Washington Post, Bailey is Davis' mother.
In 2015, Davis was jailed, after she refused to comply with a U.S. District Court judge's order to issue marriage license to same-sex couples. She said at the time that she cannot comply because it would violate her conscience.
In June 2015, the U.S. Supreme Court issued a ruling in the Obergefell v. Hodges case, which legalized same-sex marriage across the country.