Video shows SUV speeding moments before deadly UGA football crash
ATHENS, Ga. - Investigators say video shows University of Georgia football recruiting analyst Chandler LeCroy speeding in an SUV through downtown Athens. It was just minutes before police say she was racing football player Jalen Carter, leading to the deadly crash that claimed her life as well as that of Carter's teammate Devin Willock.
Athens-Clarke County Police also say LeCroy hit 104 mph before losing control and crashing.
Court records indicate she had at least three speeding citations in the last seven years. Each time she was cited, she was going more than 20 mph over the posted speed limit.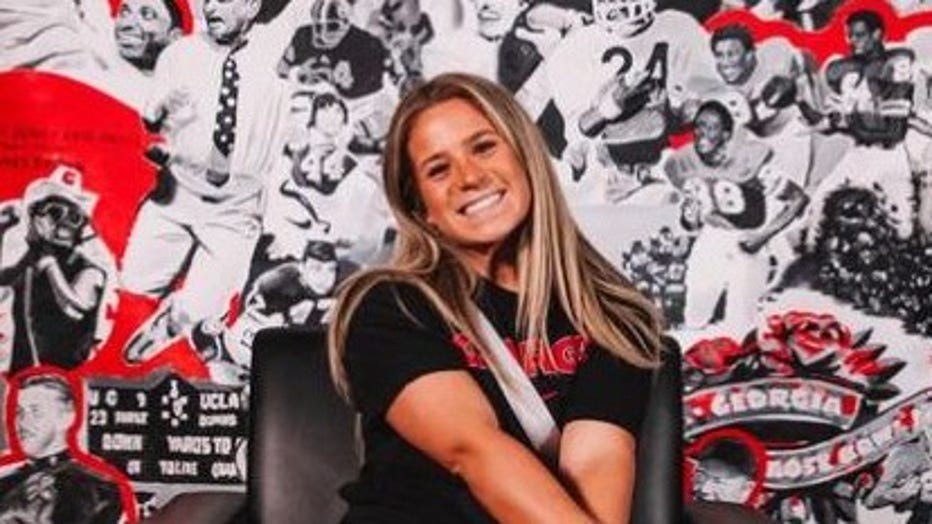 The most recent ticket was in Morgan County in October.
A toxicology report indicated that LeCroy's blood alcohol was .197 at the time of the crash. The legal blood alcohol limit is .08. Authorities also stated that evidence suggested LeCroy's Expedition was traveling at about 104 miles per hour shortly before the crash.
The wreck happened on Jan. 15, just hours after the Bulldogs wrapped up their day-long celebration of back-to-back national championships. According to the accident report, Willock was sitting in the backseat behind LeCroy and was thrown from the SUV. He died at the scene. LeCroy was trapped behind the wheel. She was rushed to an area hospital where she later died.
The investigation found that the SUV LeCroy was driving and Carter's vehicle were operating "in a manner consistent with racing shortly after leaving the downtown Athens area." Police say the evidence showed both LeCroy and Carter's vehicles switched lanes, drove in the center turn lane and opposite lanes of travel, and were driving at high speeds "in an apparent attempt to outdistance each other" shortly before the crash. 
Also in the SUV at the time were 21-year-old offensive lineman Warren McClendon and 26-year-old recruiting staffer Tory Bowles, who were both injured.
The four were seen leaving a popular Athens strip club about 15 minutes before the deadly crash, according to reports.
The UGA Athletics Association stated the vehicle involved in the wreck was leased by the athletic department, but that its use was not authorized.