Tractor-trailer crashes into firetruck working on I-285, multiple firefighters injured
ATLANTA - Atlanta fire crews responding to a vehicle fire on Interstate 285 ended up needing help themselves after a tractor-trailer ran into their firetruck.
Atlanta police say the chaos started shortly before 12:30 a.m. Wednesday with a car fire just past the Jonesboro Road exit.
While crews were working in the eastbound lanes of the interstate, officials say a big rig carrying cheese smashed into the firetruck.
Three firefighters were injured in the crash. Medics took them to Grady Memorial Hospital for evaluation, but police say they are expected to recover.
The tractor-trailer driver was also injured, but refused treatment. Police say they were cited for the violation that caused the crash.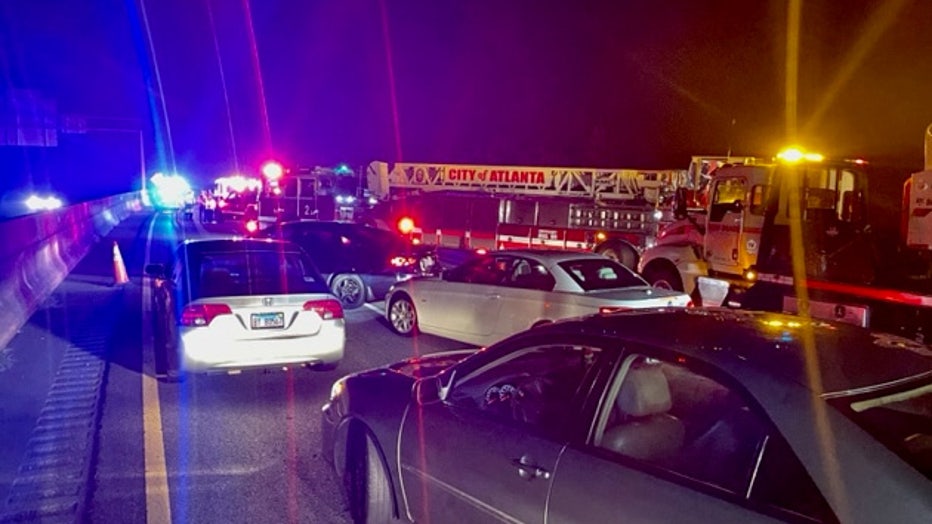 'We just want to recommend to be alert while driving at night and pay attention to emergency vehicles and emergency lighting," Atlanta Police Department Capt. Neil Welch.
The crash left debris and cheese across the interstate, causing crews to shut down all lanes while they worked to manage the damage. As of 4 a.m., the interstate is back open.
As for the driver of the car that had caught on fire, officials say thankfully no one was hurt in that ordeal.