Tobacco, drugs and cell phones discovered after suspicious vehicle stopped near Macon State Prison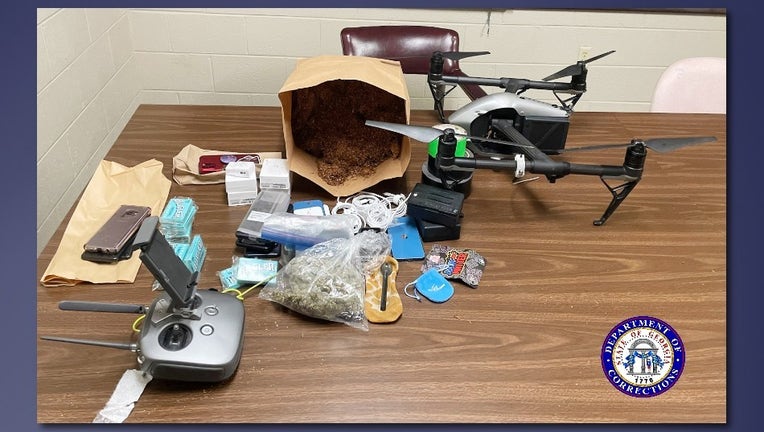 article
MACON COUNTY - Special agents at Macon State Prison were able to prevent a huge contraband drop, according to Georgia Department of Corrections.
The special agents recently noticed a suspicious vehicle with a broken headlight driving and stopping on a road near the warden's house.
NURSE ACCUSED OF BRINGING DRUGS, OTHER CONTRABAND INTO CLAYTON COUNTY JAIL
A team of special agents and Macon County deputies responded to initiate a traffic stop. During the stop, they discovered 2,627 grams of tobacco, 120 grams of marijuana, 14 cell phones, 6 charges and a drone.
VERSACE GLASSES, SUMMER SAUSAGES AND WHISKEY SEIZED DURING CONTRABAND DROPS AT DEKALB COUNTY JAIL
Driver Audrea Guidi and passenger Bobby Minor were arrested, according to GDOC.