Boy, 17, arrested after Atlanta police chase stolen Jeep in parking garage; 3 on the run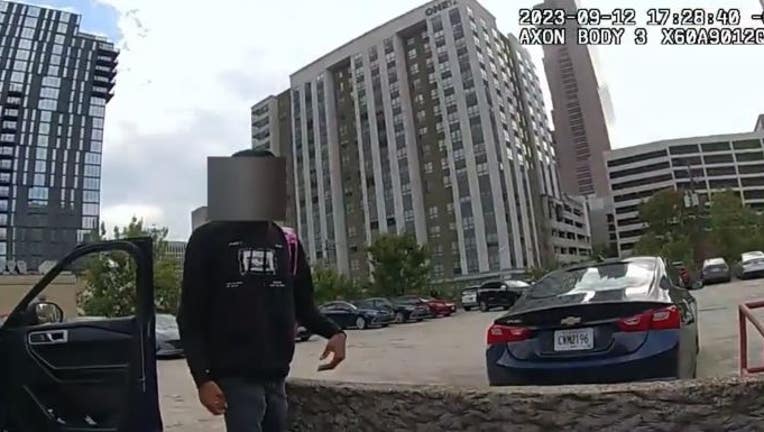 article
ATLANTA - A 17-year-old found himself in hot water with the law after his three co-conspirators abandoned him during a police chase inside in a multi-story parking garage. The incident, which unfolded on Sept. 13 near Ted Turner Drive and Peachtree Place, involved a stolen vehicle, firearms, narcotics, and a daring escape attempt.
Around 5:32 p.m., officers from Zone 5 of the Atlanta Police Department spotted a Jeep Grand Cherokee traveling down the street with no license plate and a shattered rear window. Officers also noticed a quartet of young males concealed beneath hoodies and gloves.
The officers tailed the suspicious Jeep, and the situation escalated when the vehicle raced up the levels of a nearby parking garage at a breakneck pace. Once the Jeep reached the top level, the suspected thieves made the decision to leap off the top level of the structure.
However, the police officers were able to detain the teen who remained on the top level of the garage.
A subsequent investigation of the stolen vehicle unveiled a trove of illegal contraband. During a search, officers uncovered an FN 509 9MM handgun and a Glock 35 .40 caliber handgun, the latter reported stolen from DeKalb County. In addition to the firearms, a stash of marijuana weighing 101.5 grams, Psilocybin mushrooms amounting to 57 grams, and $535.00 (USD) were found in the teenager's backpack.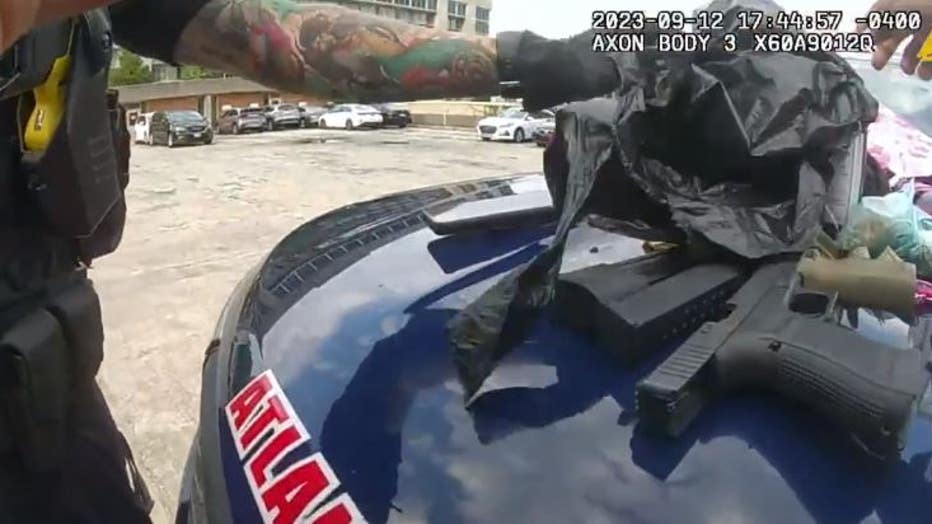 As a result of these discoveries, the 17-year-old was taken into custody and slapped with a laundry list of charges, including Possession of a Firearm During the Commission of a Felony (2 Counts), Possession of a Schedule IV Substance, Possession of a Schedule I Substance, Possession of Marijuana With Intent to Distribute, Possession of a Firearm Under 18 Years Old, Theft by Receiving (Vehicle), Theft by Receiving (Firearm), and Unlawful Possession of a Firearm.
The teenager was swiftly transported to the Fulton County jail. Police are still searching for the other three young men.
WATCH VIDEO OF ARREST BELOW