Takeoff's family suing Houston bowling alley where rapper was killed
HOUSTON, Tx. - The family of Atlanta rapper Takeoff has filed a lawsuit against the owners of the Houston bowling alley where the Migos member was shot and killed in 2022.
It's been over seven months since Takeoff, whose name is Kirsnick Khari Ball, was killed by gunfire outside a private party at a Downtown Houston bowling alley. Two others were injured in the shooting.
Police believe the shooting happened after a high-stakes dice game at a private party. There was an argument that happened after the game that erupted into gunshots.
Takeoff was an unarmed and a bystander, investigators said.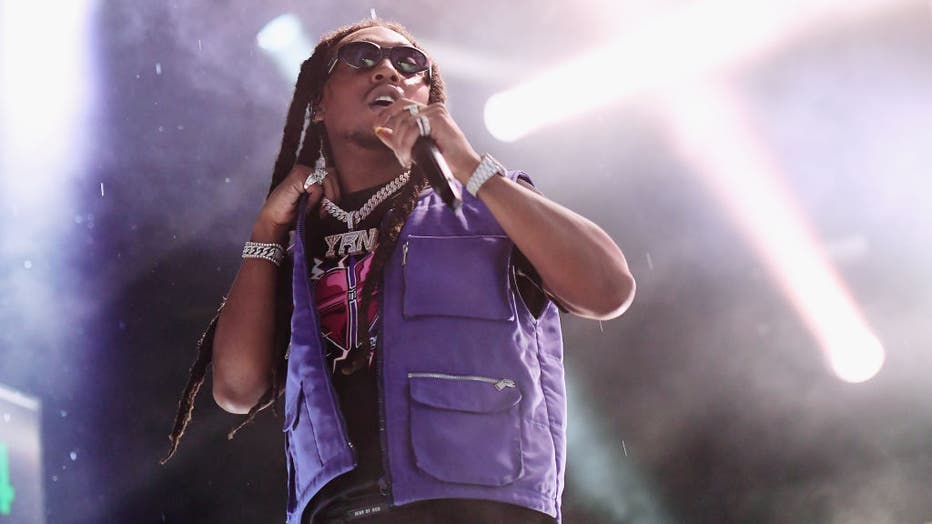 Takeoff of Migos performs at Summer Jam 2019 at MetLife Stadium on June 02, 2019 in East Rutherford, New Jersey. (Photo by Nicholas Hunt/Getty Images)
"There was a lucrative dice game that went on at the event. There was an argument that happened afterward outside the bowling alley, which led to the shooting," HPD Homicide Division Sgt. Michael Burrow said. "I can tell you that Takeoff was not involved in playing in the dice game, he was not involved in the argument that happened outside. He was not armed."
MIGOS, TAKEOFF FANS PACK STATE FARM ARENA FOR MEMORIAL
Now his family has taken legal action. 
According to Rolling Stone, Takeoff's mother Titania Davenport, filed a lawsuit in a Texas court this week again the property owners of 810 Billards and Bowling, arguing that there was a lack of security and safety precautions at the venue.
The lawsuit alleges that the venue knew that there was going to be an after-hours party with famous athletes, artists and public figures but "provided no screening mechanisms, no after-hour controls or security measures, and no enforcement of rules or industry standards to deter crime against their invitees, to include [Takeoff]."
Attorneys accuse the property owners of 18 instances of alleged negligence including a lack of security personnel and training of employees.
QUAVO PAYS TRIBUTE TO TAKEOFF IN 1ST SONG SINCE MIGOS RAPPER'S DEATH
Defendants knew or should have known that a significant number of violent crimes were committed at the subject premises and in the surrounding area, but negligently failed to protect invitees like [Takeoff] from the risks of violent crime. Moreover, in addition to prior crimes, Defendants negligently failed to take necessary and unique precautions due to the specific event and the attendees. Specifically, Defendants knew that based on the nature of the party, celebrities would more likely than not be in attendance and potentially be the targets of crime. Defendants negligently represented proper security would be in place, when in fact none was; this caused many people to come to the event without concern," the lawsuit states.
Davenport is seeking damages for her pain and suffering and the "loss of earning capacity" after Takeoff's death.
VIDEO SHOWS EVENTS SURROUNDING TAKEOFF SHOOTING: TMZ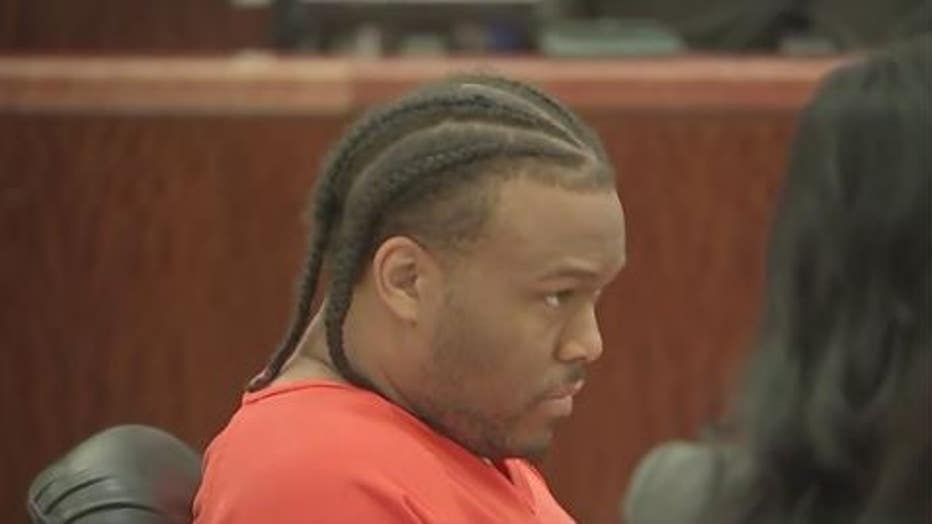 Who is Patrick Clark, Takeoff's alleged killer?
A month after the deadly shooting, officials arrested and charged 33-year-old Patrick Clark with the rapper's murder.
Investigators say they reconstructed the shooting to confirm ballistic evidence. 
"Through that we were able to deduce that Patrick Clark is the lethal shooter in the case, that's why he's charged with murder," Burrow said.
According to court documents, shortly after Takeoff was killed Clark, "applied for an expedited passport by submitting a travel itinerary for an upcoming flight to Mexico." 
Clark has been released on a $1 million bond and will need to wear an ankle monitor until his trial date.