Suspects involved in Tech protests appear in court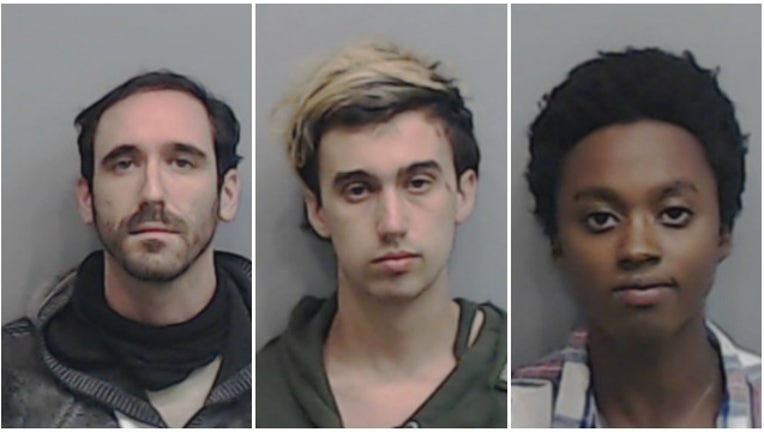 ATLANTA - Three people arrested during a violent outburst following a candlelight vigil on Georgia Tech's campus were in court Wednesday morning. 
Cassandra Monden, Jacob Wilson and Vincent Castillenti all appeared before a Fulton County judge and were told they were free to go. A preliminary hearing never happened. 
Police arrested the three after a peaceful vigil turned violent on the Tech campus last month. During the protests, someone torched a Georgia Tech Police patrol car and at least two officers were injured. 
Castillenti and Wilson were both charged with aggravated assault on an officer, among other charges. 
Monden, a Georgia Tech student, was charged with interference on government property and inciting a riot. 
The protests were in response to the deadly shooting of 21-year-old Scout Shultz. A Tech police officer shot Shultz when they said Schultz failed to comply with their demands. 
RELATED: 3 arrested after violence on Georgia Tech campus granted bond