Student gives teacher funny "apology" cake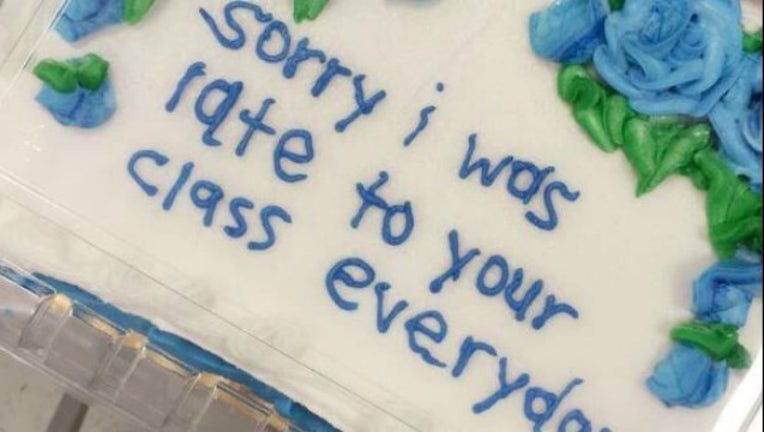 Everybody under the sun has been late for something at one point or another. Then you have a select group that tends to be late for each event in their life. Even school. But one student in Miami at least decided to sweetly apologize to her teacher for showing up to class late. Every. Single. Day.
Jenny Hudak walked into the room, cake in hand. The best part of her "sorry i was late to your class everyday" cake presentation...was her teacher's reaction.
He takes a look, gets a kick out of it (so much that he leans over his desk chuckling), then slings himself over in his chair laughing. Classic reaction! Thankfully her teacher has a good sense of humor. Same goes for Jenny.
Jenny's tweet states "i think Shern liked it"  We think so too!