Storms to bring flood threat as they move into Deep South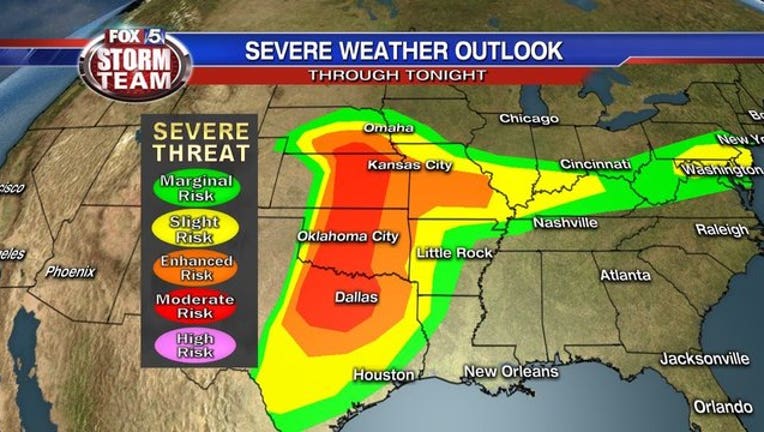 ATLANTA (AP) — Forecasters say powerful thunderstorms expected over the nation's midsection could drop heavy rains as they move east into the Deep South, prompting concerns about flooding.
The FOX 5 Storm Team says most of Louisiana and Mississippi — along with a small part of western Alabama — will be at a slight risk of severe storms Wednesday.
FOX 5 Storm Team Meteorologist Jeff Hill says storms expected to move into northwest Louisiana in the early morning hours Wednesday could bring 1-3 of rain in some spots. More rain is expected in Louisiana this weekend.
In Mississippi, forecasters say large hail and a few tornadoes will be possible with Wednesday's storms.
In Alabama, numerous storms are expected Wednesday night and early Thursday.
Hill says the chances for some thunderstorms in Georgia will increase late Wednesday through Thursday, though it wasn't certain how strong they will be.
DOWNLOAD the FREE FOX 5 Storm Team app to track severe weather