'Stayin' Alive': Over-50 Georgia hip-hop dance crew inspiring others
DUNWOODY, Ga. - Dance crews from all across the country are gathering in Los Angeles to compete for a chance to represent the U.S.A. in the Hip Hop International Dance Championship. This year, there's a crew from Atlanta taking part, not to compete, but to inspire the other dancers. They're called the Stayin' Alive Dance Crew, and they're not your typical hip-hop group. They showed off their moves and their spirit to Good Day's Lindsay Tuman.
This dance crew is proving age is nothing but a number.
"Well, Stayin' Alive Crew is an over 50 dance crew. We are all ages 50 up to 72. There are 49 of us, and we came about because we all have a passion for dance and a passion for giving back," Janette Hinton said.
Hinton and her twin sister Josette Perez started the group five years ago along with Connie Korb.
"It is a great group of women, we come from all walks of life. Nurses, teachers, airline industry, realtors, but when we hit the dance floor, we're all on the same page, we speak the same language," Korb said.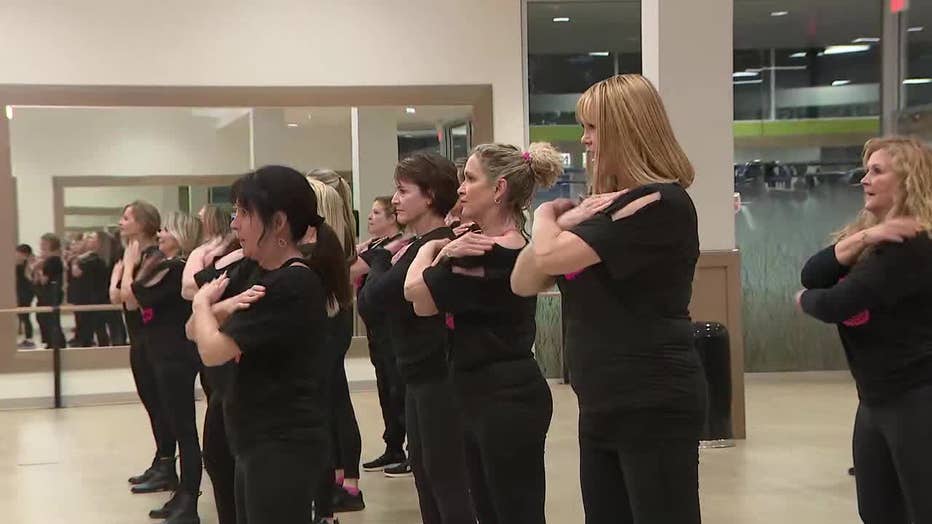 The women get together two to three times a week for practice. They say it keeps them physically and mentally in shape.
"It has made such an impact for number one, which is the primary reason, we all want to stay young and exactly what the name says, stay alive. So by moving and staying active, it not only keeps us young, it inspires us to keep going, keep moving, and live. And not only our bodies but our brains, because we have to learn choreography, so it helps our brains we've all found improvement, and we just keep coming back, we can't stop," Hinton said.
They say their performances drive them every week and have even helped them overcome hardships.
"If somebody has had cancer or somebody had rheumatoid arthritis, we're celebrating that for others but for us as well," Perez said.
The group has performed at events across Georgia, and now they're taking their talents to the national stage. They were invited to perform two dances at Hip Hop International in Los Angeles.
"We just relish in the opportunity, it's a challenge for us and we said everybody was 100% in," Perez said.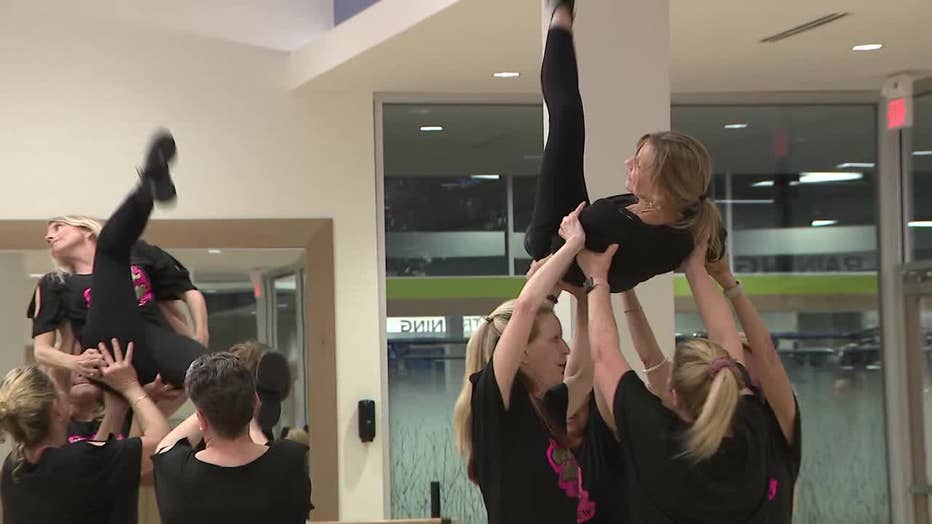 The bigger stage came with bigger challenges.
"They wanted stunts, and we were like, 'Did you forget that we're over 50 and 60?' But we dug deep and we pulled it out of our hat that we've got a few stunts that we can still do. At 50 and 60 and 68, because I'm 68," Perez said.
Perez and Hinton flew down to Texas to learn the choreography from a former Dallas Cowboys cheerleader.
"We spent about four hours with her but it took us, the whole group, months to learn the whole thing and get it down. It was hard, but we said we can do it at our pace," Perez said.
"It just takes us a little longer because how the young people dance now is not what we did 30 years ago at all. So we are a little slower, but we get it, we get it, and then the music goes on 100% and we rock it." Korb said.
Hinton said they're dedicated to nailing their performances, as a way to give back to themselves, and the community.
"We started this wanting to give back so we don't ask for anything in return except for having the dedication and the time and the passion to practice. And we don't charge anybody," she said.
Stayin' Alive Crew has auditions twice a year, in January and June. If you want to learn more you can catch up with them on social media.