South Fulton police officer rescues man from burning car wreck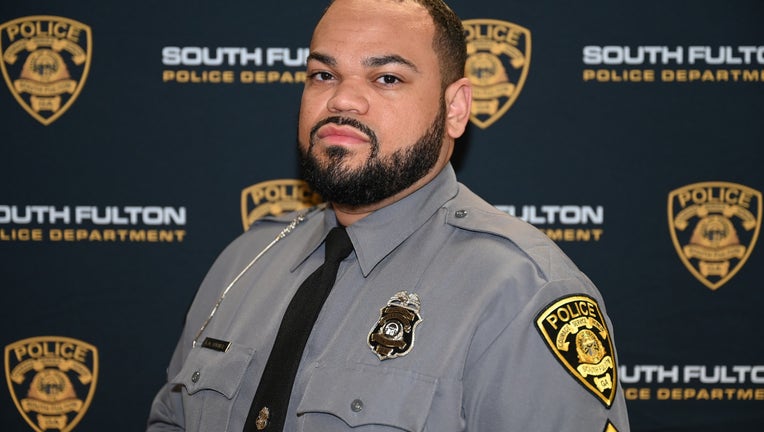 article
SOUTH FULTON, Ga. - A South Fulton police officer is being recognized for his bravery and selflessness in the rescue of a man trapped inside a burning vehicle.
The South Fulton Police Department says that on June 17, Officer Kevin Turner responded to a crash and found part of the wreckage on fire.
Risking his own life, Turner rushed in and pulled the man out of the vehicle before it was fully engulfed in flames.
In his body cam footage, Turner races toward the fire and shouts at the man, "Give me your hand! Give me your hand!"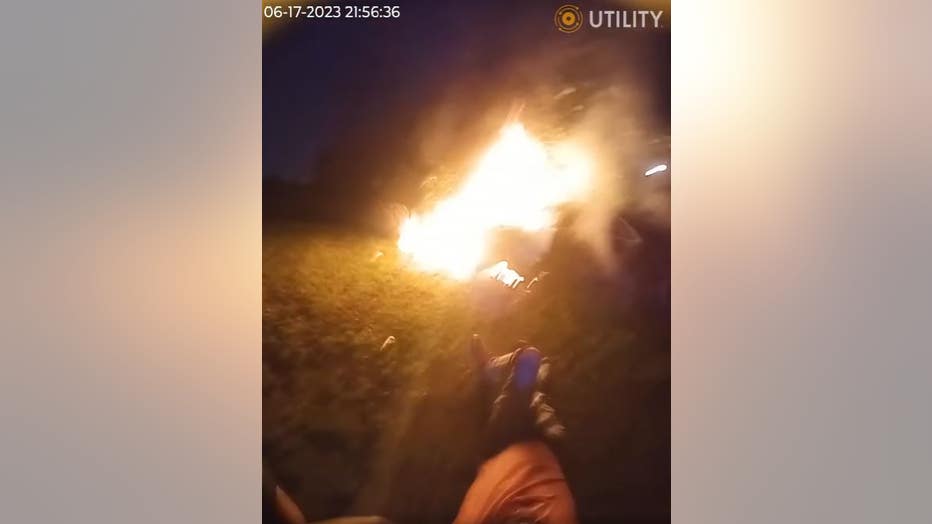 A shot from the body camera footage of the rescue (City of South Fulton Police Department)
While sirens blare in the background, Turner yells "I've got him here," to responding firefighters and EMTs. 
"His quick thinking and remarkable bravery undoubtedly saved a precious life that day, and we owe him our deepest gratitude and respect," a spokesperson for the South Fulton Police Department said.
The department said that Turner "embodies the essence of a hero."
"His heroic actions serve as a shining example of our law enforcement officers' extraordinary dedication and courage," the department wrote on Facebook.
Officials did not share information about how the crash started or the man's current condition.