South Fulton acting mayor says business to resume as normal despite Khalid Kamau's arrest
SOUTH FULTON, Ga. - The now acting mayor of South Fulton says business will continue as normal despite Mayor Khalid Kamau's arrest.
"It's kind of like that break glass in case of emergency, but you never anticipate an emergency," said South Fulton Mayor Pro Tempore Natasha Williams-Brown. "So, I certainly never expected that I would actually have to step into the role."
Williams-Brown, a member of city council, worked to reassure the city's residents Sunday, after South Fulton Police officers arrested Kamau Saturday.
City of South Fulton Mayor Khalid Kamau (Credit: Fulton County Jail)
"We do not anticipate that there will be any type of disruption to the regular order of business. We are going to continue to do the work that the people elected us to do," Williams-Brown said.
In the police report released Sunday, Mayor Kamau doesn't seem to deny that he trespassed in the home on Cascade Palmetto Highway in South Fulton.
According to the report, Kamau told officers that the house "is his dream home," and he "thought it was abandoned."
Also in the report, the homeowner alleged that the Kamau told him, "Do you know who the f--- I am? I'm the Mayor, and I'll wait for my police force to get here, and then we'll see what happens." 
Similarly, Kamau alleged that the homeowner told him, "If you take another step, I'm going to shoot you," when he tried to walk away from the scene.  
The mayor was charged with felony trespassing and burglary, but has since bonded out of jail.
What happens next for the city's mayor is unclear.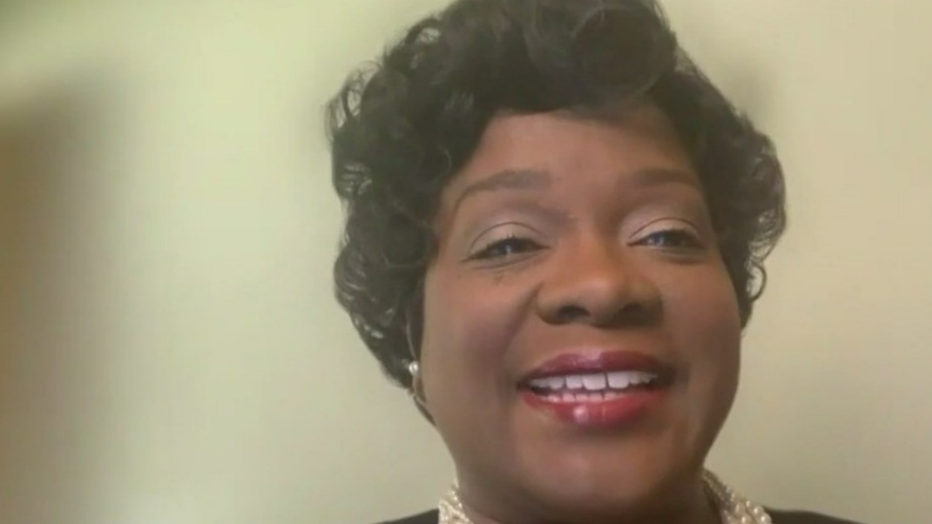 Mayor Pro Tem Natasha Williams-Brown
FOX 5 reporter Eric Mock asked Williams-Brown whether she thought Kamau should return as mayor.
 "I think that we will leave that up to the city attorney to really guide us as to how we progress forward in that regard," she said.
He also asked whether this arrest would affect the people of South Fulton's trust in their city government.
"That is difficult to say," Williams-Brown said. "I think that there will be those individuals who will find themselves feeling that perhaps their trust has been betrayed in some way, and that's completely understandable."