Source: Man arrested for leaving pipe bombs at Denver hotel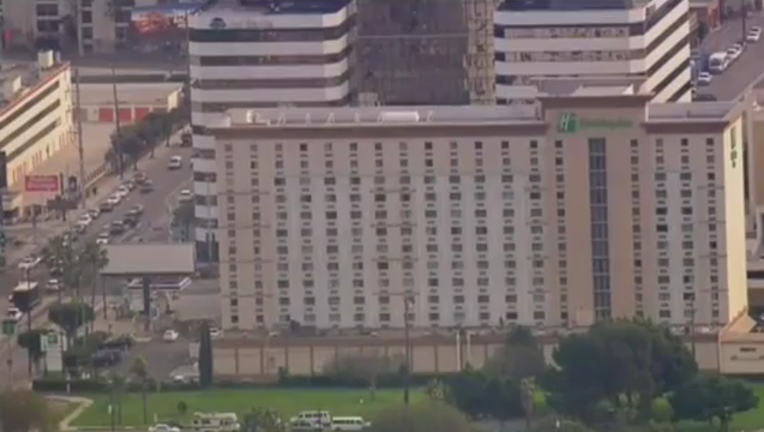 LOS ANGELES - A day-long manhunt by police for a man suspected of planting pipe bombs at a Denver hotel may have ended at a hotel near LAX in Los Angeles.
Police surrounded the Holiday Inn near LAX Friday evening. FOX 31 Denver reported Adam Hayat, the man wanted in Colorado for leaving several explosive devices at a hotel in Denver earlier in the day, was taken into custody.
Denver police said they responded to the Sheraton Hotel near 15th Street and Court Place in downtown Denver late Wednesday night after reports of suspicious devices. Those devices were carefully removed from the hotel.
Federal law enforcement sources confirmed the devices were explosives.