Delivery driver killed in shooting at DeKalb County subdivision, police say
DEKALB COUNTY, Ga. - Police are investigating a deadly early-morning shooting of a delivery driver at a DeKalb County subdivision.
Officials tell FOX 5 the shooting happened just before 1:30 a.m. Friday on a cul-de-sac in the Oakwood Manor subdivision.
According to police, they arrived at the scene to find a man in front of a home shot to death.
Police believe the man was a driver making a food delivery at the time of the shooting
"It's evil it's too much evil going on in this world," one neighbor described.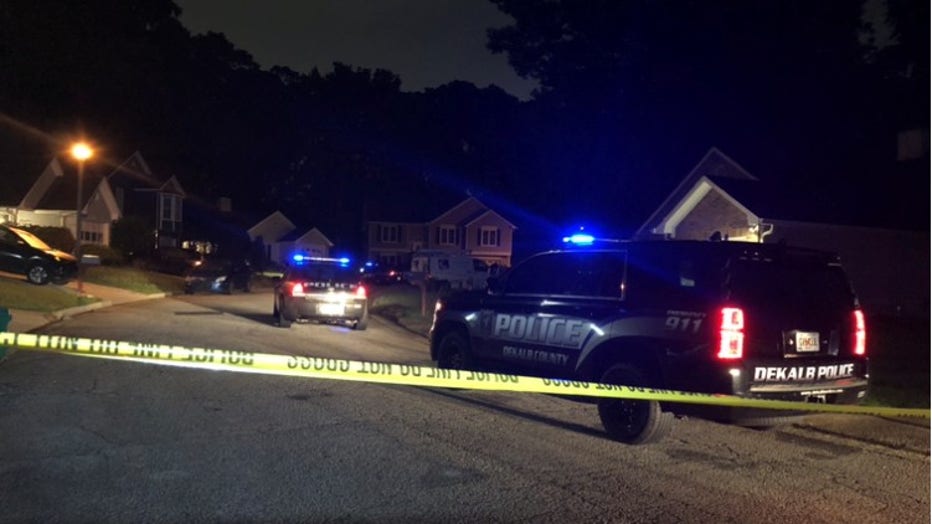 A neighbor said he captured on his Ring camera video of two cars driving by the subdivision and then speeding off after the shots were fired.
"She said it was an Uber driver. A white car followed the Uber driver to her location. She had ordered some food and then when he got out I guess he got out of the car," the neighbor said. 
The man didn't want to be identified but knows the family inside the home who originally placed the order. 
"Someone got out of the car that was following him and shot and killed him, and he was laying down in the front yard. She said she saw him laying down from her window," the man said. 
Investigators have not released the identity of the victim or said what led up to the shooting.
If you have any information that could help with the investigation, please call the DeKalb County Police Department.