Selma marks 51st anniversary of 'Bloody Sunday'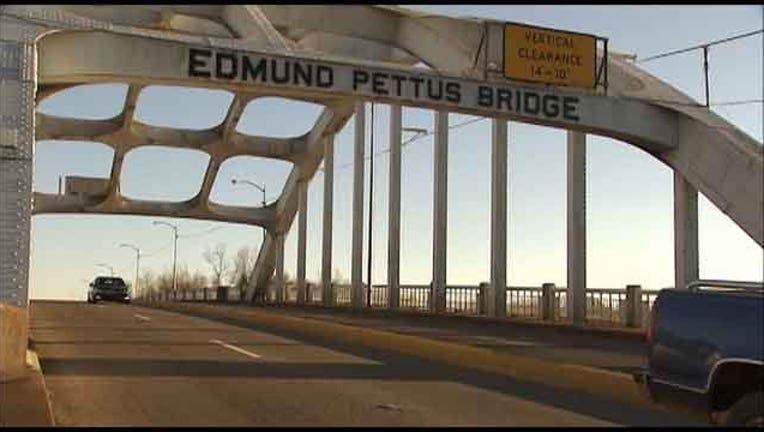 SELMA, Ala. (AP) — Selma is marking the 51st anniversary of the voting rights demonstration that came to be known as "Bloody Sunday."
Georgia Congressman John Lewis described to churchgoers Sunday how he was beaten by law enforcement officers on Selma's Edmund Pettus Bridge on March 7, 1965,
The Selma Times-Journal reports that Lewis told the crowd to keep fighting for justice.
The beating of peaceful protesters set the stage for the Selma-to-Montgomery march and helped build support for congressional approval of the Voting Rights Act of 1965.
The annual Bridge Crossing Jubilee culminates each year with a walk across the bridge that has become a national landmark.
The event was not as large as last year, when President Barack Obama traveled to Selma for the 50th anniversary of Bloody Sunday.