Second smuggling suspect found with cocaine taped to legs at JFK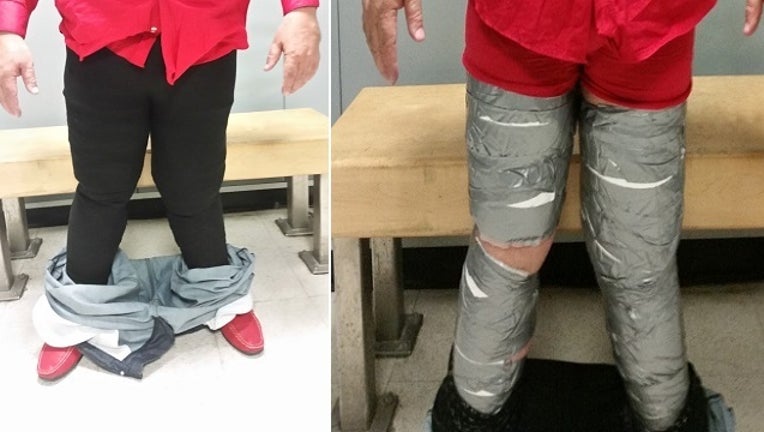 article
NEW YORK (WTXF) - For the second time in a week, a traveler has been caught with cocaine taped to his legs at the John F. Kennedy International Airport.
U.S. Customs and Border Patrol agents say it was like 'déjà vu all over again' when they came across a would-be smuggler attempting to bring cocaine into the United States in a way they are now quite familiar with.
Thursday, authorities say Mayobanex Ruiz Gomez, a citizen of the Dominican Republic arrived at JFK on a flight from Santo Domingo, Dominican Republic, and presented himself for customs inspection.
During the inspection of his suitcase, agents noticed he was expressing signs of nervousness. Agents escorted Gomez to a private search room where officers searched his person.
The officers found packages taped to his legs, containing white powder which tested positive for cocaine. Agents say the packages contained about 5 lbs. or $83,000 worth of cocaine.
CBP officers placed him under arrest and turned him over to Homeland Security Investigations.  He now faces federal narcotics smuggling charges.
Gomez's arrest comes just days after U.S. Citizen Juan Carlos Galan Luperon, arrived at the airport from the Dominican Republic, with 10 lbs. of cocaine allegedly strapped to his legs in a similar fashion.