Rural Georgia rail port gets big boost from Kia auto parts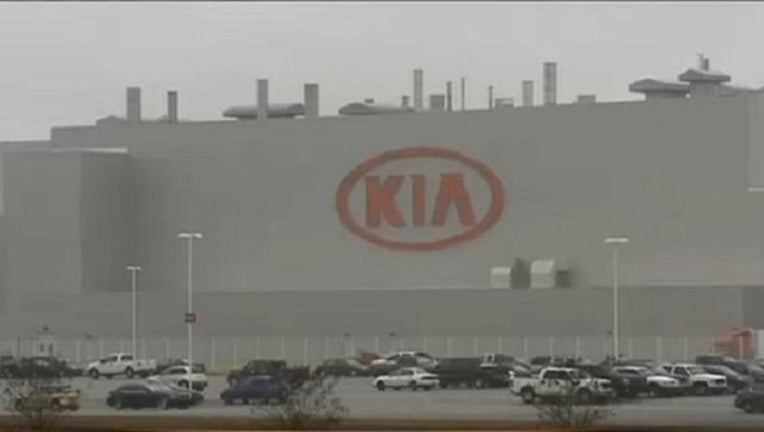 article
SAVANNAH, Ga. (AP) — A rail terminal in rural southwest Georgia got a big boost Wednesday from automaker Kia, which plans to move daily shipments of auto parts from the busy Port of Savannah through the site to supply its manufacturing plant in West Point.
Gov. Nathan Deal announced the agreement between Kia and Cordele Intermodal Services, which he said "will reduce congestion on our highways and lower transportation costs." The privately operated rail terminal works exclusively with the Georgia Ports Authority to move freight by train 200 miles between Cordele and the Savannah port.
It's a big win for Georgia port officials, who are betting that expanded rail service to its coastal seaports will increase business not just from in-state customers but also with companies in neighboring Florida, Alabama and Tennessee.
The Kia deal calls for Cordele Intermodal to handle up to 30,000 container units of auto parts imported through Savannah each year. The agreement should essentially double the terminal's current cargo volume, which consists mostly of agricultural exports such as cotton and peanuts, said Griff Lynch, executive director of the Georgia Ports Authority.
"We had exports out of Cordele, lots of agricultural products, but the thing missing from the beginning was we didn't have those imports," Lynch said. "Now that Kia has committed to do this, there is no stopping this place."
With 3,000 workers in west Georgia producing about 360,000 vehicles per year, Kia is now the Savannah port's No. 2 customer by total container volume, Lynch said.
With the Cordele terminal, Kia plans to use trains to bring parts shipments roughly two-thirds of the distance to its West Point plant rather than use trucks for the entire trip. Georgia officials estimate the move will reduce truck traffic on state highways by about 6 million miles each year.
Using the rail terminal will save Kia money and give the automaker space to store parts shipments within 120 miles of the plant, with 24-hour access allowing trucks to pick up additional parts as needed around the clock.
"It's certainly an efficiency improvement," said Stuart Countess, chief administrative officer for Kia Motor Manufacturing Georgia. "One of the things we particularly like to pride ourselves on is being able to adjust to customer demands. This gives us the ability to do that by having better access to our components."
Kia's Georgia plant brings in about 600 truckloads of auto parts each day. Countess estimated 60 or more of those daily trucks will likely come from Cordele.
The Cordele agreement comes as Georgia port officials are working to build another rail terminal in north Georgia. The port authority's board voted last month to spend $20 million on an inland terminal in Murray County, about 90 miles north of Atlanta, that will move cargo by train 360 miles to the Savannah port.