Police in California find $100,000 worth of meth, cocaine, heroin in child car seat, stroller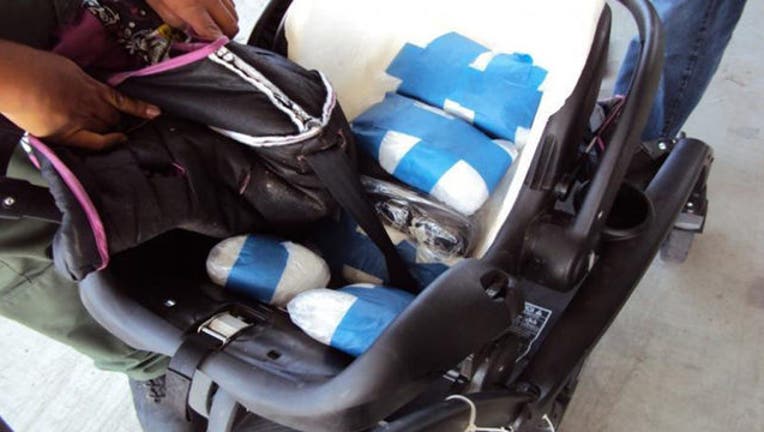 article
MURRIETA, Calif. (FOX 11) - The U.S. Border Patrol agents arrested a woman in California after finding drugs in her child's car seat and stroller.
The 25-year-old woman was arrested in Murrieta on Wednesday, June 12.
When authorities searched the vehicle, they found 23 packages containing methamphetamine, cocaine and heroin wrapped in cellophane that had been hidden inside one of the children's car seat and stroller. A child was sitting in the car seat when the drugs were found, according to U.S. Border Patrol.
Authorities declined to identify her, citing an ongoing investigation.
The woman was arrested and turned over to the Riverside County Sheriff's Office for further investigation. 
Agents confiscated 32.1 pounds of meth, 2.31 pounds of cocaine, and 4.55 pounds of heroin with a combined street value of $101,680.
Authorities said the vehicle was being driven by a man with two women and three children. The three minor children released to the custody of the second passenger, their 32-year-old aunt.