Pickup truck hits horse and buggy near Avon, Minn. Sunday killing 2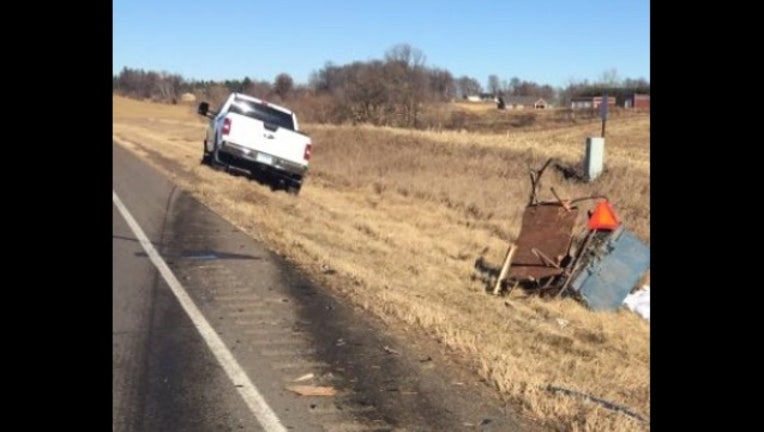 article
AVON TOWNSHIP, Minn. (FOX 9) - Two people are dead after a pickup truck crashed into a horse-drawn buggy Sunday morning in Stearns County.
According to the Stearns County Sheriff's Office, the crash happened on County Road 9 just south of Queens Road just north of Avon, Minn. around 11:17 a.m.
Several people stopped at the scene to assist with the crash, giving CPR to the critically injured parties who were riding in the buggy at the time.
According to Sheriff Don Gudmundson, the Ford F150 pickup truck was driven by a 23-year-old man from Avon. He was traveling north on County Road 9 when he struck the buggy from behind, sending it into the east ditch.
The single horse-drawn buggy was occupied by a 72-year-old male and a 66-year-old female, both from Avon. They were pronounced dead and were transported to the Ramsey County Medical Examiner's Office.
The horse was also severely injured at the scene and died from its injuries.
The crash remains under investigation by the Stearns County Sheriff's Office.