Paulding County deputy responds to emu on the loose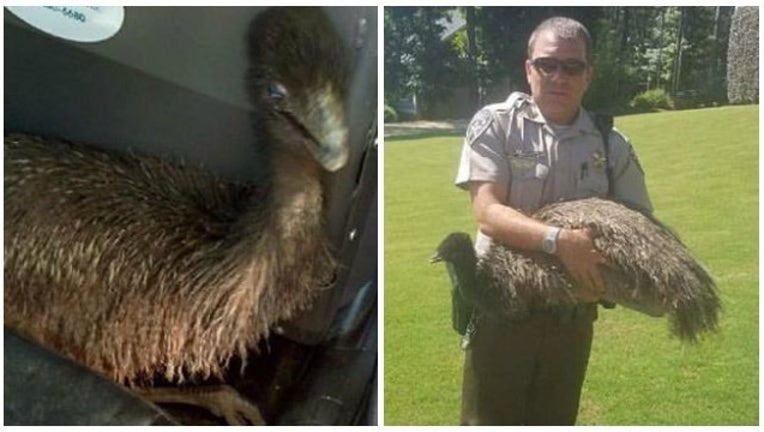 article
PAULDING COUNTY, Ga. - The Paulding County Sheriff's Office responded to an unusual call after an emu was on the loose. 
Wednesday morning, the Paulding County Sheriff shared several photos on Facebook after a deputy "safely and humanely" caught an emu, which had escaped from its owner. 
The "little guy" has since made its way back home, thanks to the sheriff's office
"You never know what kind of call you will go on every day," the Paulding County Sheriff said.