Passenger's dull vegetarian meal has the internet screaming for more options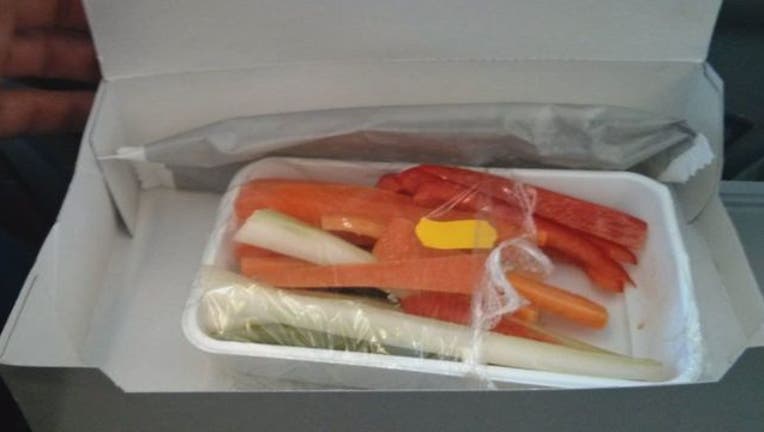 article
An Aegean Airlines passenger opted for the "vegetarian oriental" meal and it was the saddest dish of life. 
Let's be honest, airline food is not exactly what you would call a five star meal—thank goodness for airport convenience stores! But even then, one traveler's meal managed to shake the internet.
Reddit user Musterknabe uploaded a picture of his vegetarian meal onto the online forum.
The caption for the box of veggies and silverware read: "I booked my flight online and chose the "Vegetarian Oriental" meal. This is what I got."
It wasn't long until comments poured in from stunned users. While some shared their similar experiences, others weren't too sympathetic. 
Musterknabe told FOX 5 his post received a lot of hate on vegetarians and how they deserved to eat that kind of food. 
"I'm not even a vegetarian, just don't want to eat so much cheap and unhealthy meat," Musterknabe told FOX 5.
He hopes this will allow airlines and companies to see about creating nutritious meals for customers seeking healthier options. 
"Give them a reason to order vegetarian," said Musterknabe. 
So the next time you complain about your airline food, remember this guy!