Partnership helping expectant Georgia moms 'count the kicks'
ATLANTA - An organization that offers low-cost health care coverage to Georgians in need is forming a new partnership to help expectant mothers. 
Pregnancy can come with a lot of uncertainty - from what to eat, to strange symptoms, and new feelings surrounding keeping the baby safe and healthy.
"Every baby is different, and every pregnancy is different, and so that little baby that is growing in mom's belly has its own personality," Kimberly Isburg said. Isburg is the communications manager for Count the Kicks, a stillbirth prevention program.
"Count the Kicks is an evidence-based program that is for expecting parents. It really teaches them how to get to know their baby's movement patterns in the third trimester of pregnancy," Isburg said.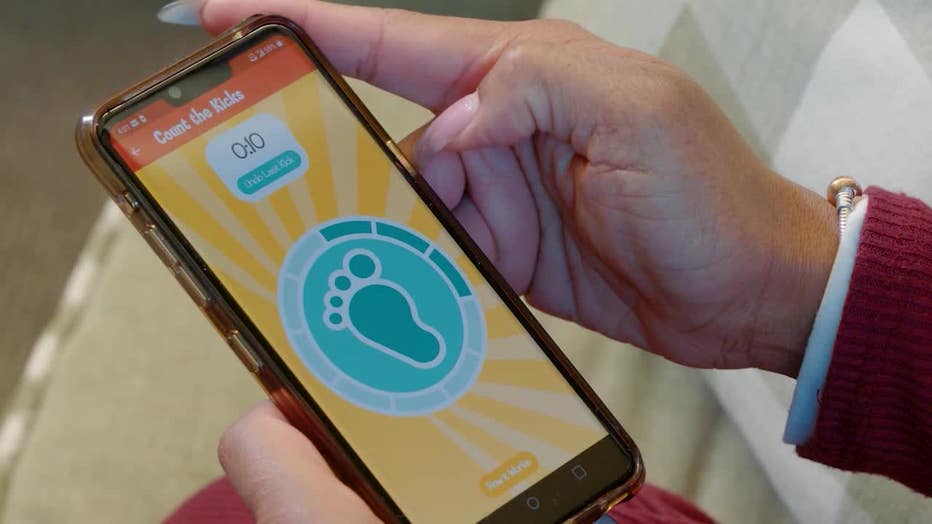 Starting in the third trimester, mothers can use the app to help keep track of fetal movements. Those are the kicks, punches, rolls, sometimes even flips the baby makes.
"If mom is really paying attention and using the Count the Kicks app every day, she's really going to know what is normal for her baby, so she can get some help and get some evaluation if anything changes," she said.
According to the latest data from the Centers for Disease Control and Prevention, from 2018 to 2020, the fetal mortality rate at 24 weeks or more was 4.72 out of 1000 live births in Georgia. The national rate was 3.67. Count the Kicks wants to help reduce those numbers.
"This is really important because research shows that change in a baby's movements are the first or sometimes the only indications that there may be an issue with the pregnancy and is a sign that both mom and baby should be checked by a provider right away," she said.
They're now trying to reach more mothers in Georgia. One way is by working with Amerigroup Healthcare, an organization specifically for Georgia families with Medicaid, to help educate expectant mothers. 
"We're excited about this partnership because we get to have them join us to provide services to our members and also open it up for birthing hospitals and other community organizations to use the app as a free resource," said Maria Henriquez, the director of marketing for Amerigroup.
The two groups are hosting a community baby shower, offering an array of basic baby needs like diapers and wipes, while also educating about the app.
"Preventing stillbirth in Georgia is very important so this partnership with Count the Kicks will provide parents with resources to make sure that the wellbeing of their child is there," Henriquez said.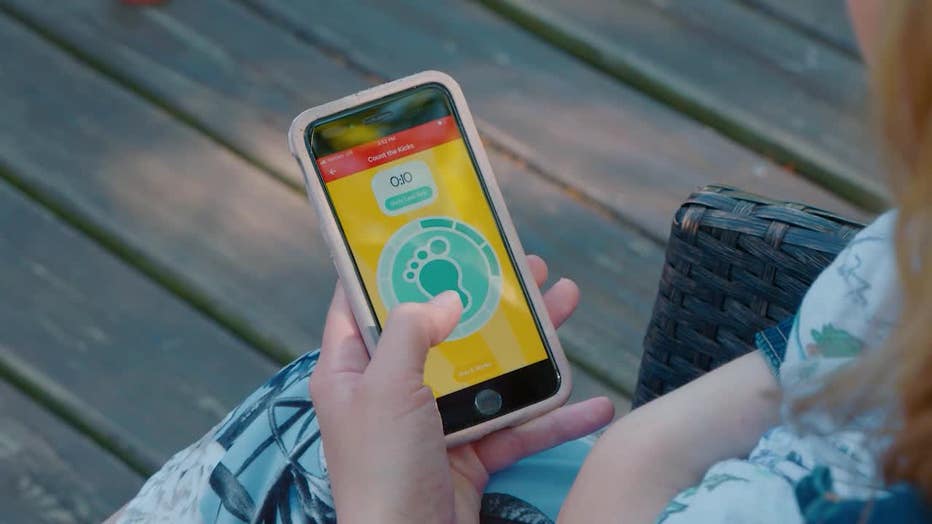 The baby shower is open to the public and will be held from 5:30 to 7 p.m. Monday at Amerigroup Georgia's community center, which is located on 3030 Headland Drive SW, Suite 900. 
You can download the Count the Kicks app on Apple or Android. It's available in 16 languages.