National Pride Month celebrations in metro Atlanta | June 2023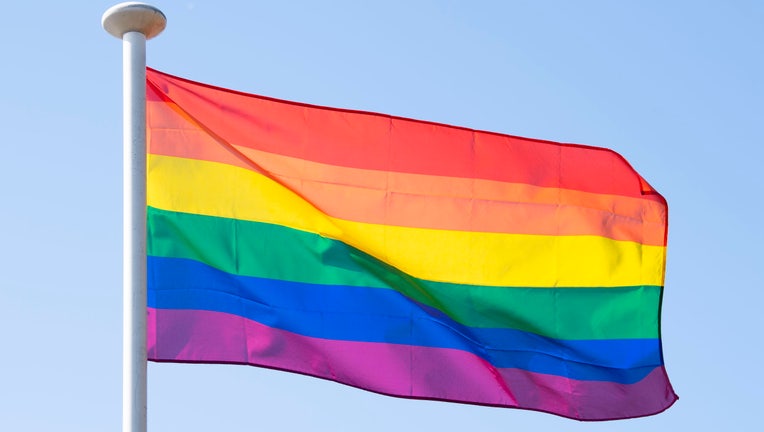 article
ATLANTA - June is National Pride Month and there are a variety of events, along with food and drink specials, in the metro Atlanta area to celebrate. Atlanta also has its own Pride month -- October (in case you were confused). Additionally, Black Pride is celebrated during Labor Day Weekend.
EVENTS
VOICES OF NOTE CONCERTS 
When: June 9 and June 10
Where: Atlanta City Hall on Trinity Avenue and Conant Performing Arts Center on Peachtree Road NE
What: The Atlanta Gay Men's Chorus is performing in two concerts. The first one is happening at 7:30 p.m. June 9 at Atlanta City Hall. The second one is happening at 7:30 p.m. June 10 at Conant Performing Arts Center on Peachtree Road NE in Brookhaven. The title of the concerts is "Returning to the Root."
SECOND FRIDAY PRIDE PARTY AT PULLMAN YARDS
When: 8 p.m. June 9
Where: AlcoHall, Pullman Yards, Atlanta
What: Second Friday ATL is celebrating Pride Month with their first Black & White Party at AlcoHall in Pullman Yards. Dress to impress in black and white. Entertainment by DJ Decibelle. 
THE PICTURE OF DORIAN GREY 
When: June 9-11
Where: Neighborhood Church, 1561 McLendon Ave. NE
What: "The Picture of Dorian Grey" is a thought-provoking exploration of identity, art and societal expectations, presented by Merry Cat Productions.
DRAG DOWN SOUTH 
When: 7-10 p.m. June 10
Where: City of East Point City Hall, 2757 E. Point St.
What: Atlanta Eagle and City of East Point is presenting "Drag Down South," featuring performances by Atlanta legends Mr. Charlie Brown, Shawnna Brooks, Bubba Dee, Amber Divine, Chucky Deville, Charmaine Sinclair Dupree, Misti Shores, Lena Lust, Myah Ross Monroe, and Tatianna Tuesday. Special guest star will be GRAMMY and Tony award winner Jennifer Holiday.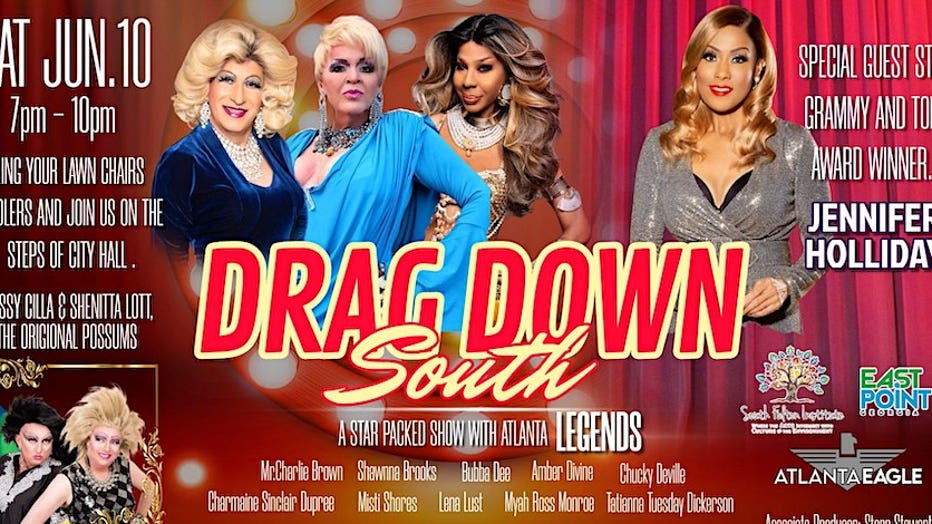 2023 GWINNETT PRIDE FESTIVAL 
When: Noon to 5 p.m. June 10
Where: Thrasher Park, 93 Park Drive, Norcross
What: Family-friendly celebration featuring live music, vendors and more. Performances by Allan Garcia, Debra Lynn Rodriguez, E-Jay Mills, L. Marie, and Robin Shakedown.
BINGO FABULOUS: A FAMILY DRAG EVENT 
When: 3 p.m. June 10
Where: Bartow & Leslie Morgan Cabaret, Aurora Theatre
What: Bingo Fabulous is a kid-friendly drag event hosted by Brent Star and special guest Stiletto and her puppet pals.
DRAG CABARET, COCKTAILS & COMEDY 
When: 8 p.m. June 10
Where: Bartow & Leslie Morgan Cabaret, Aurora Theatre, Lawrenceville 
What: Brent Star and a bevy of Atlanta's most fabulous Queens come to Lawrenceville to celebrate Pride Month with a fun night of music, dancing, fashion and irreverent comedy. The drinks will be cold, the ladies will be hot and the show will be off-the-charts fun! Don't forget to bring cash for tips!
PRIDE DYE: A TIE-DYING PARTY 
When: 7-10 p.m. June 14
Where: Shezmu Cellars Winery & Taproom, 2680 Cobb Parkway, Kennesaw
What: Get ready to dye a t-shirt in PRIDE colors and help raise money for The Trevor Project. Bring a shirt or purchase one at the event.
SMYRNA PRIDE FESTIVAL 
When: Noon to 6 p.m. June 17
Where: Smyrna Market Village, 1265 W. Spring St.
What: The family-friendly Pride festival will feature a DJ, activities for kids, food and various vendors.
ATLANTA FREEDOM BANDS 
When: 7 p.m. June 17
Where: Church at Ponce and Highland
What: The Atlanta Freedom Bands is celebrating 30 years with the "Out of this World!" concert on June 17. The 60-piece concert band will premier two pieces specifically written for the concert. Dr. Erika Svanoe, Director of Bands at Augsburg University in Minneapolis, will conduct her new piece "Where no one has gone before …", celebrating her love of Star Trek. And, AFB will present "Through the Asteroid Belt" by student composer Gwenyth Lark of the University of Wisconsin Eau Claire. AFB has a special pre-concert event in store as well. Students at Georgia State in Dr. Jody Noll's history class have prepared an oral history project on AFB's history. Dr. Noll will present a video with the summary of that work. 
PRIDE PROM 2023: MASQUERADE BALL 
When: 8 to 11:30 p.m. June 17
Where: Battle and Brew, 5920 Roswell Road, Sandy Springs
What: Wear your best costume and masquerade attire to the Pride Prom at Battle and Brew. There will be a costume contest with prizes as well as music for dancing and unique photo opps.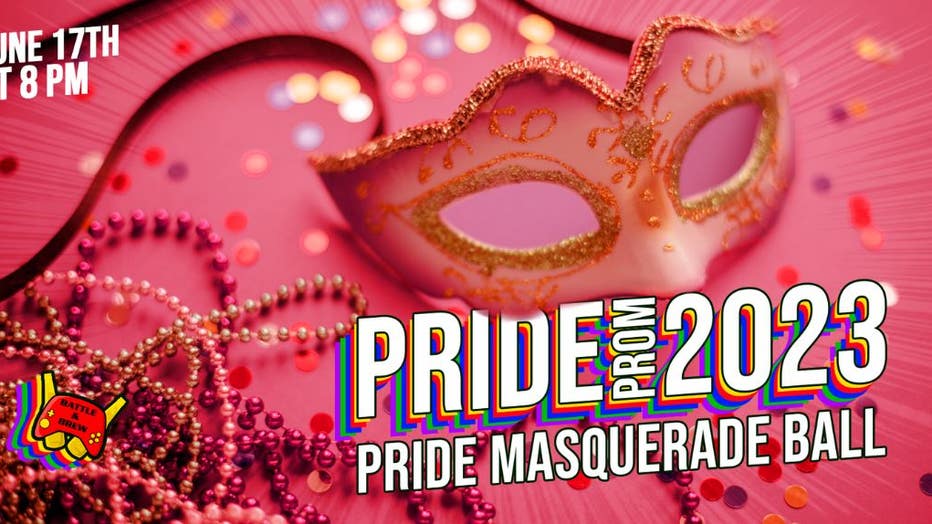 SOUTHERN FRIED QUEER PRIDE FESTIVAL 
When: June 19-25
Where: Little 5 Points, Atlanta
What: The Southern Fried Queer Pride 2023 Festival is happening for a whole week. There will be multiple events including a Blaqueer Movement Workshop, a trans cabaret and open mic, a self-defense and community safety workshop, the 2023 Peach Pit Pageant on June 22, a queer dance party on June 23, the Sweet Tea! Variety Show on June 24, Cinequeer Film Night on June 24, an artist market and pop-up thrift shop and much more.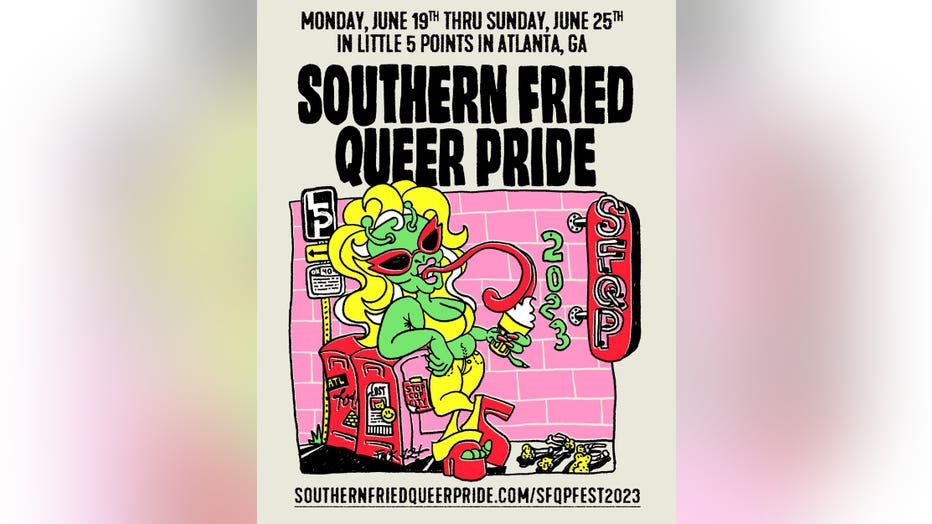 PRIDE NIGHT ZOO ATLANTA 
When: 6 to 9 p.m. June 23
Where: Zoo Atlanta
What: Enjoy nonstop party vibes with DJ Lyris; games and activities; and opportunities to check out local artists and organizations supporting the LGBTQ+ Community.
DRAG ME TO CHURCH 
When: 6 p.m. June 25
Where: St. Luke Lutheran Church, 3264 Northside Parkway NW
What: A special service in partnership with the Atlanta Pride Committee will take place to commemorate the historic Stonewell riots. The service will feature the participation of talented Atlanta-based drag queens, serving as a testament to our church's commitment to continuing the work of Jesus by standing with the oppressed community and those on the margins. During this special service, attendees will have the opportunity to witness stunning offerings by some of Atlanta's finest, who bring their unique artistry and talent to uplift the worship experience. Through their creativity, these performers will help the community to explore the intersections of faith, identity, and personal expression.
LILBURN PRIDE IN THE PARK 
When: Noon to 3 p.m. June 25
Where: J.B. Williams Park, 4935 Five Forks Trickum Road, Lilburn
What: The third annual event will feature a community potluck.
GWINNETT COUNTY PRIDE PARTY 
When: 11 a.m. to 1 p.m. June 28
Where: Gwinnett Justice and Administration Center Plaza, 75 Langley Drive, Lawrenceville
What: There will be food trucks, DJ Sed the Saint, and a proclamation from the Gwennett Board of Commissioners. To receive food and drink tickets, registration is required by June 23.
ATLANTA DREAM PRIDE CELEBRATION 
When: 7:30 p.m. June 30
Where: Gateway Center Arena, College Park
What: The Dream celebrate Pride Month during Friday night's game against Washington, with the evening's entertainment headlined by College Park native Victor Jackson and the Gay Men's Choir returning to perform the National Anthem. The inside the arena will be decked out in a vivid Pride-themed montage including giveaways adorning seats, video board graphics and décor. Fans will also have the opportunity to purchase special Dream Pride shirts at the Dream Drip Shop inside the arena.
SIX FLAGS PRIDE CELEBRATION 
When: Month of June
Where: Six Flags Georgia
What: The theme park will celebrate Pride Month on select days in June. There will be colorful decor, PRIDE themed photo opps, limited time food and beverage offerings, and more. There will also be special PRIDE parties on Fridays and Saturdays through June 17.
PRIDE GLOW PARTY 
When: 7 p.m. to 2 a.m. June 30
Where: 37 Main, 106 N. Avondale Road, Avondale Estates
What: 37 Main is celebrating Pride Month with a dance party. All LGBTQ+ individuals, advocates and community members are invited.
FOOD/DRINK DEALS
PRIDE COCKTAIL AT FLIGHT CLUB ATLANTA 
When: Month of June
Where: Flight Club Atlanta
What: The interactive Social Darts destination has revamped their signature mango pisco cocktail, better known as The Vicuña, and transformed it into a specialty Pride Cocktail for the occasion. Made with pisco, mango, clove, lime, and egg whites and adorned with an eye-catching PRIDE cocktail topper, this handcrafted libation will be a must-have all month long. Adding to the celebration, Flight Club will be donating 100% of the proceeds from each Pride Cocktail purchased to benefit Atlanta Pride Committee.
NAKATO RAINBOW ROLL 
When: Month of June
Where: Nakato Japanese Restaurant, Cheshire Bridge Road, Atlanta
What: All proceeds from sales of Nakato's Rainbow Roll during the month of June will be donated to Georgia Euality, which works year-round to pass pro-equality legislation and elect fair-minded officials in addition to advancing equality in urban, suburban, and rural communities across the state.
BEAT THE BOMB PRIDE CELEBRATION 
When: Month of June
Where: Beat the Bomb
What: Beat the Bomb is celebrating Pride Month by offering a Rainbow Paint Bomb, Rainbow Bombie Stickers and a PRIDE Slushie.  
PRIDE PARTY AT CHATTAHOOCHEE FOOD WORKS 
When: 5 p.m. June 24
Where: Chattahoochee Food Works
What: Chattahoochee Food Works is hosting a Pride party with live entertainment and food from your favorite vendors. Wear your best PRIDE outfit for a chance to win "Best Pride Fit" at 9 p.m.
PRIDE MONTH DRAG BRUNCH 
When: 11 a.m. to 3 p.m. June 24
Where: Elsewhere Brewing, 1039 Grant St. SE, Atlanta
What: A drag brunch hosted by A Lot to Love Events will feature themed cocktails and performances by Shawna Brooks, Majik Cassadine, Baby D, Yuri-Yan Van Michaels and Mona Lott. Hosted by Destiny Brooks. 
If you would like to submit information for this list, send an email to joyce.lupiani@fox.com.