Mystery of abandoned human ashes with flag baffles police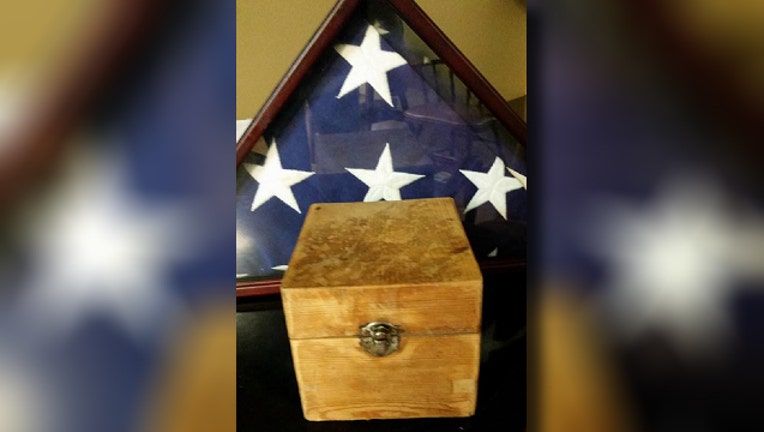 article
ATLANTA (AP) — A south Alabama police chief says he has a few leads but still no answers to explain how a box of human ashes was abandoned, along with a neatly folded, framed American flag, beside a highway near the Florida line.
A power line crew found the small pine box with a rusted lock in grass along the road about four weeks ago. News of the find was published last week.
At least four people have inquired about the box, including a Tennessee man who said his father's remains and a flag were stolen from his truck a few months ago, Florala Police Chief Sonny Bedsole said in a phone interview Tuesday.
Bedsole said he emailed photos of the box and flag — folded military-style — to those who inquired and is waiting to hear back. The flag is displayed in a framed case, much like a shadow box.
"We took it out of the case to see if there was a name or business card or anything to go by, and of course there was nothing in it," the chief said.
Florala, a town of about 2,000 people, is just north of the Alabama-Florida line.
The remains were found not far from U.S. 331, a popular route for motorists heading to and from the Florida Panhandle, Bedsole said. That means whoever left the items might be from out of state.
"We get a lot of traffic headed to the beach that comes through here," Bedsole said.
One theory is that the remains belong to a military veteran, since the flag was found nearby and it was folded in the customary way for servicemen and women.
"Somebody somewhere knows this box that contains these ashes, what it looks like," Bedsole said.