Meta trademark of 'X' logo may pose legal issues for Twitter, Musk amid company rebranding
Twitter's new 'X' logo may pose a legal issue for the tech company in the future, as online records reveal that Meta trademarked an 'X' logo years ago.
A record from the U.S. Patent and Trademark Office shows that Meta applied to trademark their own 'X' logo on May 25, 2017. The trademark was officially registered in June 2019.
Meta's own 'X' logo appears to be two opposite angles assembled into an X shape. The white and light blue symbols are overlapped on a blue background, whereas Twitter's logo is a strikingly different black-and-white 'X' design.
Twitter's new logo also resembles a Unicode character called "mathematical double-struck capital X".
ELON MUSK POINTS NEW DOMAIN TO TWITTER, PREPARES TO DROP INTERIM 'X' LOGO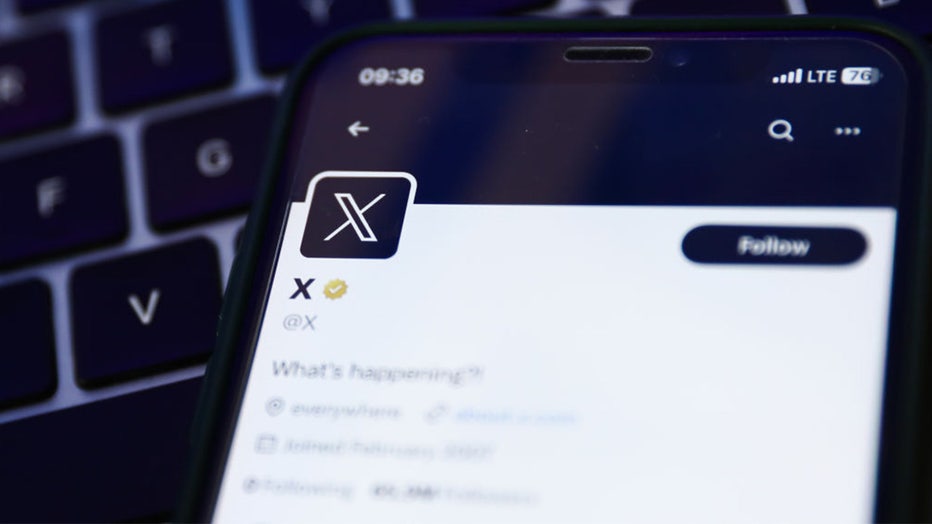 FILE - A laptop keyboard and Twitter X account on Twitter X displayed on a phone screen. (Jakub Porzycki/NurPhoto via Getty Images)
"I know everyone is excited for a possible Musk vs. Zuck cage fight, but the potential trademark battle could be even better," lawyer Daniel Heitner wrote on Twitter. "META PLATFORMS, INC. owns the trademark registration for an X design mark."
Legal analyst and trial lawyer Kelly Hyman told Fox Business that a trademark, which is a symbol or design that a company owns, needs to be unique and distinctive.
The legal expert added that Meta may dispute Twitter's logo and call it trademark infringement, but any dispute between the companies would ultimately be up to a judge to decide.
"A potential problem with the rebranding of Twitter is that Microsoft and Meta may hold trademarks on the X as a brand identity," Hyman explained.
ELON MUSK INTRODUCES XAI, A NEW ARTIFICIAL INTELLIGENCE COMPANY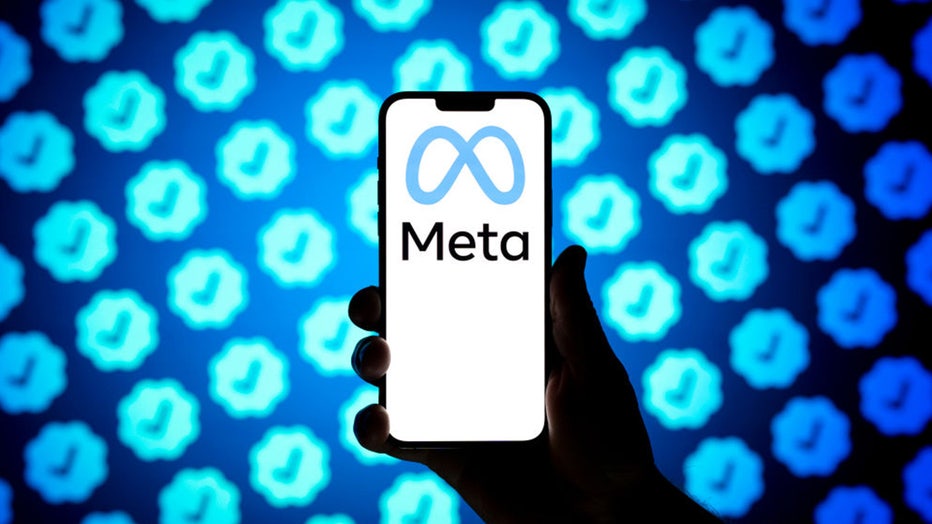 FILE - The Meta logo on a mobile phone screen.  (Jaap Arriens/NurPhoto via Getty Images)
"But if Microsoft or Meta decides to seek court intervention, ultimately, it will be up to the court to make a determination based on the facts and evidence, whether it in fact is a trademark infringement," she added.
Elon Musk unveiled the new Twitter logo early Monday morning, changing the company's iconic blue-and-white bird logo to a distinctive black-and-white pattern.
"And soon we shall bid adieu to the Twitter brand and, gradually, all the birds," Musk tweeted.
GET FOX BUSINESS ON THE GO BY CLICKING HERE
Fox Business reached out to Meta and Twitter for comment, but has not heard back from either.
Fox Business's Lawrence Richard contributed to this report.