Memorial Day events, ceremonies in metro Atlanta | 2023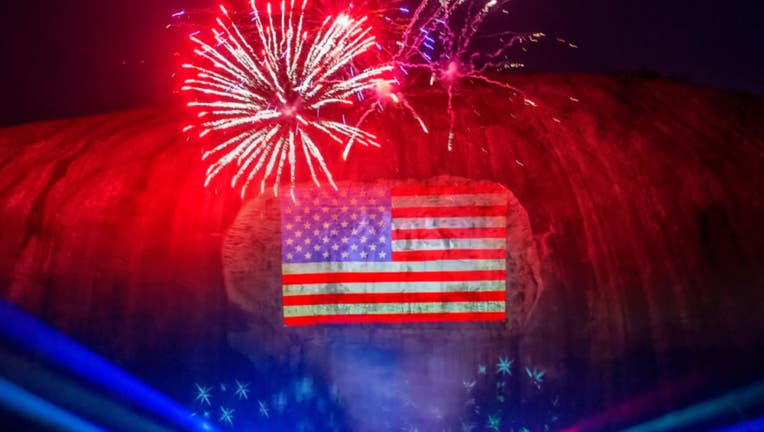 article
DEKALB COUNTY - Memorial Day is a federal holiday in the United States for honoring and mourning U.S. military personnel who have died for their country. The following is a list of events and services planned in the metro Atlanta area for Memorial Day.
The 4th annual Memorial Day Classic 5K is happening May 29 in the Historic Old Fourth Ward in Atlanta. The purpose of the race is to pay tribute to the fallen heroes that gave the ultimate sacrifice for their country. The 5K begins at 8 a.m. 
The City of Alpharetta and Rotary Club of Alpharetta will host a Memorial Day Tribute at city hall at 9 a.m. The program will include Invocation, National Anthem and Pledge of Allegiance. 
Dunwoody's annual Memorial Day ceremony will start at 10 a.m. May 29 at Brook Run Park on Peachtree Road. This year's guest speaker is Maj. Gen. William B. Dyer III. Rabbi Brian Glusman will lead the invocation and benediction, and "Idol" contestant Grace Jacob will sing. Dunwoody Police Chief Michael Carlson is the master of ceremonies. 
Peachtree Corners is holding a Memorial Day Ceremony at 11 a.m. May 29 at the Peachtree Corners Veterans Monument. In the case of inclement weather, the ceremony will move across the street to City Hall's Council Chambers. There will be patriotic songs and speeches by local veterans and the Mayor. The keynote speaker is Sgt. Maj. Paul Hershey, USMC, Retired. 
The city of Milton will honor veterans during an event starting at 10 a.m. May 29 on The Green at Crabapple Market, across from the Milton City Hall. 
Norcross will remember veterans during a special Memorial Day Remembrance at 11:30 a.m. May 29 at Thrasher Park on Thrasher Street. There will be guest speakers and entertainment. 
Hampton is hosting a Memorial Day Remembrance Ceremony at the Terry F. Jones Dept Park on East Main Street. 
The Memorial Day March of Stockbridge will begin at 9 a.m. at the Merle Manders Conference Center on Davis Road. There will be an official ceremony honoring men and women who died while serving in the nation's armed forces. 
The City of Woodstock, American Legion Post 316, Marine Corps League Detachment 1311, Warrior's Watch Riders and other local groups will honor those who gave their lives for our country during a ceremony at 10 a.m. at The Park at City Center. 
Stone Mountain Park will present a special salute to the troups with an extended fireworks finale following the new Music Across America Light Show for four nights, May 27 through May 29. Active duty, veterans, and retired military personnel will receive one free attractions ticket with valid ID and save up to 35% off per perform immediate family members. 
If you would like to submit information to be added to this list, send an email to joyce.lupiani@gmail.com.